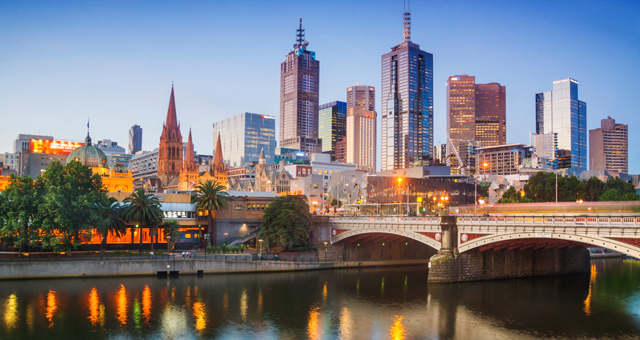 John Eren, Victorian Minister for Tourism and Events, outlined the State Government's investment plans for the MICE sector in Melbourne, after claiming that Victoria secures 35% of all international business events in Australia.
"We need to make sure we get our fair share [of business events], if not more, because we are leading the way, with 35% of international business events coming to Victoria," Eren said during an AIME 2018 press conference last week.
International delegate attending conferences spend approximately $1000, according to the Minister, which is more than any other type of visitor. "That is why we are investing so much into the Melbourne Convention and Exhibition Centre (MCEC)."
This includes $205 million from the Government and a figure estimated to be between $150-$170m from the plenary.
Eren continued: "We will be going from 50,000 to 70,000sqm of exhibition space, which will give us the largest convention centre in the country. We know that this is a very competitive market, we know that South Australia and New South Whales have been doing work on their convention centre, while Singapore has been investing millions of dollars into their convention centre.
"We are proud to work with the Melbourne Convention Bureau (MCB) and the MCEC to make sure we don't miss out on any events going forward and that's why we have invested $9m from the state government towards business events and, since Karen [Bollinger] has been in the chair at the MCB, she has contributed $1.1bn from the business events that she and the MCB has attracted.
"[Business events] are very valuable to [the region], and there is no question, without all of our key partners, none of this will be possible. But, it is the business events that are the highest yielding, and that's why we are investing heavily in them."
Bolinger added that having the State Government so invested in Melbourne's business events sector means clients can rely on bid support, as well as giving incoming events access to government departments and expertise.
"Only two years ago we were written into one government portfolio strategy and today we are a core strategy pillar in the department of Economic Development, Jobs, Transport and Resources and the Department of Health and Human Services. This is an important statement by government to the value of business events. They are not just talking the talk, they are walking the walk," Bolinger explained.
It was recently announced that the MCEC has won three new international medical and association events ahead of the opening of its multi-million dollar expansion. These include Spine Week 2020, the Annual Meeting of the International Continence Society 2021 and the General Assembly and Congress of the International Union of Crystallography 2023, which combined will deliver over 6,400 delegates and $48 million in economic contribution.