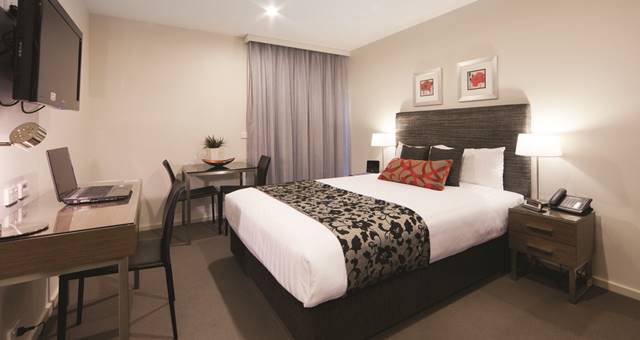 TFE Hotels has announced the takeover of the 128-room apartment-style Aria Hotel Canberra, which will be unveiled as an Adina hotel next month.
Adina Serviced Apartments Canberra Dickson, located within reach of the city centre and a stone's throw to the lively Dickson dining precinct, will offer a selection of studio and one-bedroom apartments over eight floors, with groups able to choose from rooms with large private balconies and luxury spa baths. Apartments will also come with contemporary kitchen and living spaces, free Wi-Fi, a 24-hour reception, and a professional guest services team.
"[Canberra] offers a wonderful selection of history, art, sporting and cultural events, and is gathering a following for its food and wine scene," said TFE Hotels CEO Rachel Argaman. "Its popularity will grow in coming years as increased tourism funds the development of more and more attractions for domestic and international travellers."
Adina Serviced Apartments Canberra Dickson is the 33rd hotel in TFE Hotels' growing portfolio, with at least 10 new Adina hotels in the pipeline, spanning five countries.