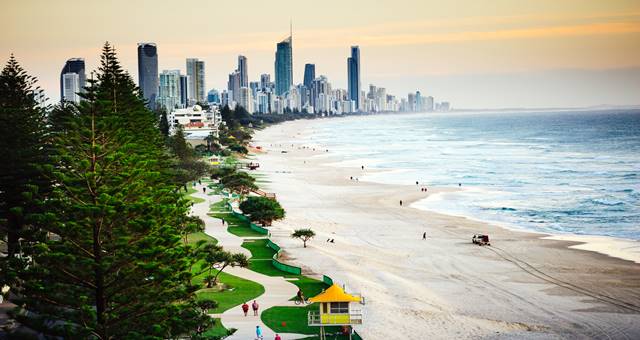 The Gold Coast has secured 43 new business events, attracting more than 22,450 delegates over the course of the next several years at a value of approximately $74m, as a result of the upcoming Commonwealth Games this April.
Speaking exclusively to event industry media during AIME 2018, Jan Hutton, CMO, Gold Coast Tourism Corporation, stated that another 19 meetings are pending final decision in the bidding stage, with the potential to welcome a further 7,500 delegates to the city, bringing an estimated value of $18.2m to the region.
"We're incredibly excited about the year ahead as we prepare to shine on the global stage," said Hutton. "We're realising the incredible opportunity that the Commonwealth Games is already delivering to our city, with an economic boost of $2bn and a global audience of 1.5bn tuning in.
"For business events, the injection of infrastructure, new product development and new delegate experiences is delivering a new depth to our offering for conferences, incentives and corporate meetings. At this time, building up to the Games, we've focused our energy on attracting the sports, health and wellness sector, inviting associations and corporate groups to meet here pre- and post- Games."
The incentive travel sector has also experienced a significant boost off the back of the Games, with figures released from Destination Gold Coast Business Events showing that the number of confirmed groups are up by 65% from the previous financial year, from 122 to 201. This includes the Gold Coast's largest ever business events, which will see 7,000 delegates from one of China's largest personal healthcare companies, Infinitus China, travel to the destination in May.
Anna Case, Director of Global Business Events, said: "To win [the Infinitus China incentive], we had to show that we are capable of delivering distinctive and memorable programs that showcase the best of the Australian lifestyle.
"We're excited to be welcoming this prestigious group to our city in May, along with a significant number of other organisations hosting incentive programs here in 2018. We're on track for another record year in incentive business events, reflecting the confidence and proactive approach of our city and industry membership to highlight the compelling appeal of the Gold Coast."