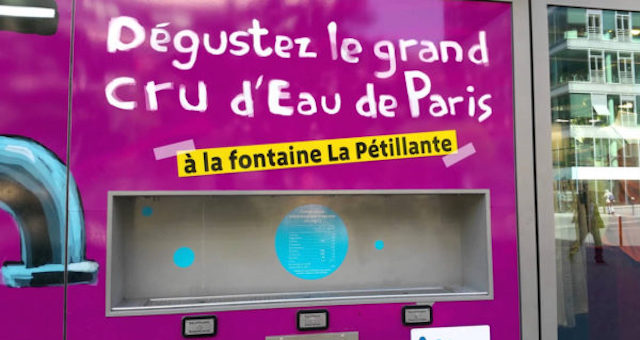 Say bonjour to free public sparkling water fountains.
According to Lostateminor, Paris has installed eight fizzy fountains, with city planners aiming to have one sparkling water fountain in each of its 20 arrondissements (districts) by the end of this year.
These new water fountains are proving to be a hit with locals and tourists.
Phillipe Burguiere of Eau de Paris told the Guardian that, "Our aim is to boost the image of Paris tap water. We want to show that we're proud of it, that it's totally safe."
Planners are hoping that these new drinking stations will encourage people to drink more water and reduce the number of plastic bottles going into the waste stream because people will want to refill their own bottles for free