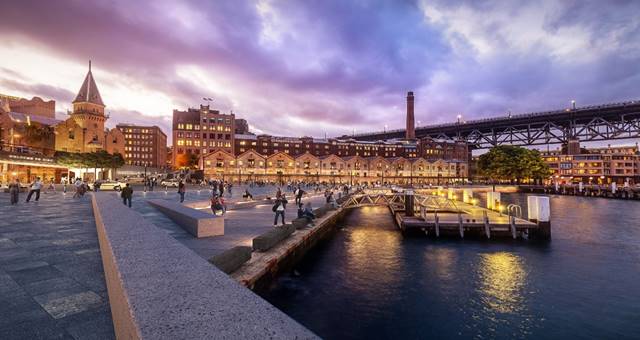 Sydney's historic Campbell's Stores at Circular Quay will be home to Pendulum Hospitality's newest dining establishment.
Set to open in 2018, Venetian Republic Dining and Bar will sit alongside several other F&B operators in the heritage listed building which was first erected in 1850.
"After a significant period of protracted negotiation and planning, we are delighted to announce the new project," said Nino Zoccali, principal owner of Pendulum Hospitality, which comprises of multi-award winning restaurants, The Restaurant Pendolino and La Rosa The Strand.
"[The menu] will be predominantly a Venetian Mediterranean seafood restaurant with influences from the Dalmatian Coast, Montenegro and the former Venetian reigned Greek Islands."
"My wife and business partner, Krissoula Syrmis, is from this part of Greece so we've spent a lot of time int this very beautiful part of the world," Zoccali said.
Wines of the territories of the Venetian Republic will be a big feature, alongside seafood of the Mediterranean coast. This will stand on the shoulders of Australia's best seafood, meat and vegetable produce.
A shortlist of Australia's leading hospitality design firms are being considered for the project, with announcements regarding key appointments to be made throughout 2018.