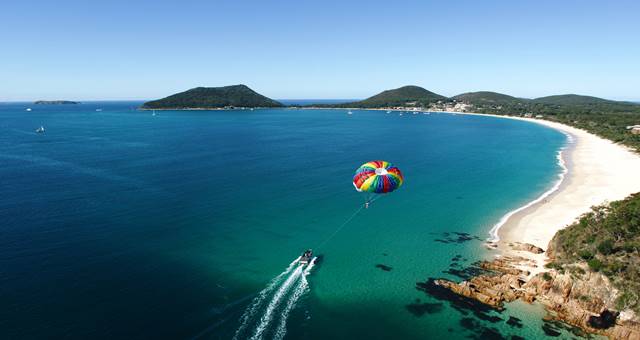 Around 400 delegates will arrive in Port Stephens next year for the 2018 District 9670 conference, the premier event for Rotary members.
The three-day event – which will be held in Nelson Bay, Port Stephens between 16-18 March – will inject an estimated $300,000 of revenue into the local economy.
"The objective of the conference is to bring all Rotarians together to be inspired and enthused and to engage in the Rotary family of fellowship and learning," said the incoming district governor, Helen Ryan.
"It's a golden opportunity for networking, meeting, discussing and expanding the work of Rotary and for Rotary to showcase itself to the Port Stephens community."
While in Port Stephens, delegates will partake in local dolphin cruises, play golf and bowls and enjoy all the many activities the region offers.
Ms Ryan said she had been working behind-the-scenes with Destination Port Stephens for 12 months to plan the conference.
"I'm so looking forward to welcoming so many of our members to my own turf here in Port Stephens and I'm sure the event will be a big success for us and the region as a whole."