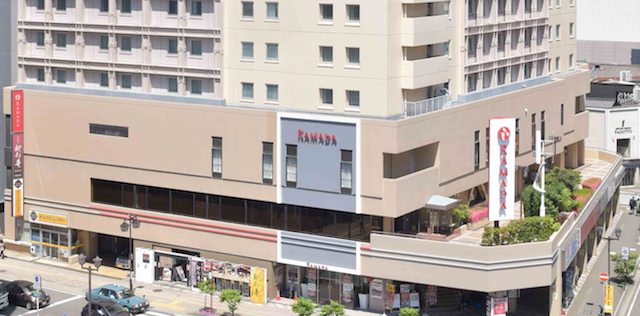 Wyndham Hotel Group has announced the return of its Ramada brand to Japan with the opening of the 300-room Ramada Hotel Niigata.
Franchised through an agreement between Wyndham Hotel Group and Benten Plaza Co., Ltd., the midscale Ramada Hotel Niigata Japan offers accommodations targeting both business and leisure travellers. A three-minute walk from the Niigata train station, the hotel is in a convenient location.
"Ramada's return to Japan strengthens our foothold in Asia and further our global agenda to transform travel by making it more accessible for the masses," said Barry Robinson, president and managing director of Wyndham Hotel Group South East Asia and the Pacific Rim.
Japan's tourism market has experienced year-on-year growth with 19.7 million tourist arrivals in 2015, which is nearly 50 per cent more than 2014.
Formerly the Niigata Tokyu REI hotel, extensive renovations were completed over the past year to upgrade its 300 guestrooms and hotel facilities. The full-service hotel is equipped with five food and beverage outlets and a bar, including El Dorado restaurant, which serves Japanese-fusion cuisine, accommodating up to 105 diners.
Catering to business travellers, the hotel also offers six meeting rooms, complimentary WiFi and an on-site laundromat.
Ramada Hotel Niigata Japan is situated close to the city's various attractions including Toki Messe Convention Centre and the Niigata City Aquarium. Niigata is the coastal capital of the Niigata Prefecture and lies on the northwest coast of Honshu, the largest island in Japan.