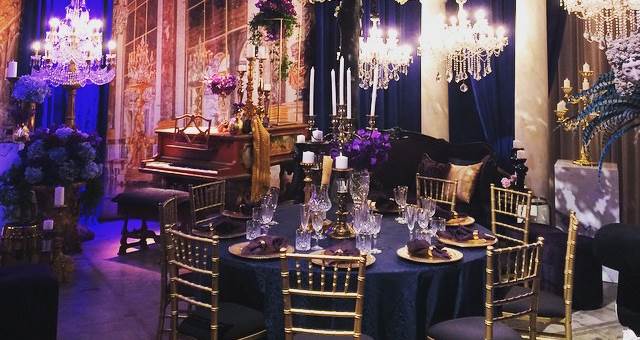 Decorative Events and Exhibitions' annual showcase event was blindingly successful.
Created in partnership with Australian Technology Park, Howard and Sons Fireworks, SMA Productions, Fresh, Bayleaf and Laissez-Faire Catering, as well as Pure Chica, The Venue Concierge, AV1 and Clifford Wallace, the night was testament to the creativity, professionalism and sheer class of the Australian events industry.
With an exclusive guest list, the VIP attendees walked the red carpet into Bay 13, 14 and 15 at Australian Technology Park. The walkway was lit up with flames on either side by Howard and Sons.
Toni Bird from SMA Productions sat atop a swing perch and welcomed guests with a few showstoppers.
Drinks and canapés were served in a lounge and bar area and then guests were ushered into one of three sections: Miss Marie Antoinette's Masquerade, Jungle Funk or Future Lines Collective where they were served by waiters from Clifford Wallace who were costumed and had their faces painted in theme.
Bayleaf, Laissez-Faire and Fresh catered one section each with high quality dishes that reflected the theming. The executive chefs presented each course and Keith Wootton from AV 1 matched the tunes to the setting with his usual wit.
Between sittings, the Boys in the Band and The Diamonds entertained the guests while the Champagne flowed freely.
The photos in this story are courtesy of the Instagram feed for #eventinception.