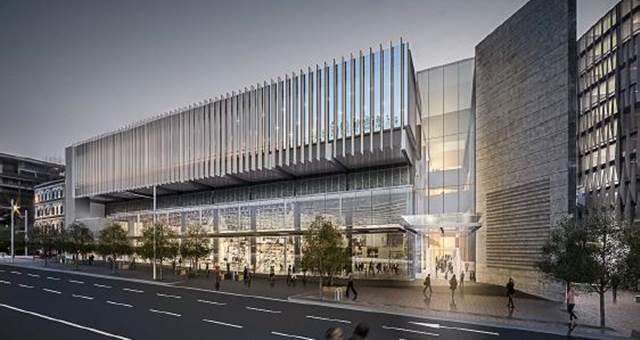 Conventions and Incentives New Zealand (CINZ) welcomed Tuesday's confirmation of the design for the New Zealand International Convention Centre (NZICC).
CINZ chief executive Sue Sullivan said, "It is inviting, accessible and open, bringing the outside in and giving delegates a real sense they are part of Auckland life.
"It won't be a closed box, the transparency of the design also allows Aucklanders to look inside.
"This announcement gives us the confidence to go out and talk on a new level about New Zealand as an exciting conference destination," said Sullivan.
The new NZICC will be six times larger than Auckland's current facility and will cater for around 3,000 people.
"International convention delegates spend twice as much as other international visitors to New Zealand, and stay longer, often holidaying with partners and family after the event. They also come at off-peak times of the year, helping to balance seasonality.
"Many of the delegates who will attend conferences and conventions at the international convention centre will also take the opportunity to travel to other parts of New Zealand so the spin-offs will be felt across the country," Sue Sullivan says.
"As well as bringing economic benefits, international convention delegates are also valuable to New Zealand because of the knowledge they bring to the country, and the opportunities New Zealanders have to share their expertise," said Sullivan.