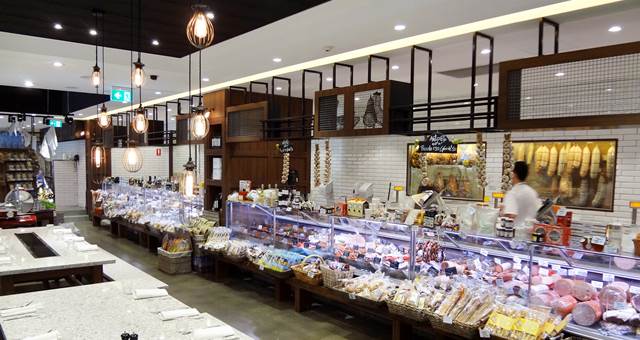 Il Piave's Vanessa Martin will open an Italian food and wine emporium named Mercato e Cucina in Barangaroo South in 2016.
Lend Lease head of retail, investment management Gary Horwitz said, "We are delighted to welcome the Mercato e Cucina team and their genuine Italian hospitality to Barangaroo where we know they will create a superb experience within their provedore."
The store will occupy a 700 square metre site alongside Sydney favourites Gelato Messina and Bourke Street Bakery. Once completed, more than 23,000 office employees will work at International Towers Sydney and approximately 1,500 residents will call Barangaroo home.
Visitors will be able to pull up a seat at the panini bar, explore imported and local wines at a walk-through cellar, browse fresh produce in Sydney, or choose a wide range of takeaway foods from the international delicatessen and bakery and patisserie.
Head chef Vanessa Martin said, "Mercato e Cucina brings the best of Italian style food and produce under the one roof, while still holding onto the simplicity of Italy's culinary traditions. We are really excited about introducing our store and unique concept to the CBD – a place where visitors will be able to escape to Italy seven days a week."