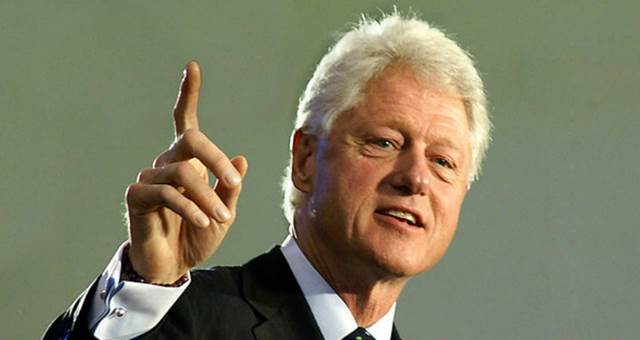 The 42nd President of the USA and former Boomtown Rat Sir Bob Geldof are confirmed to speak at the 20th International AIDS Conference (AIDS 2014) to be held in Melbourne this month.
Taking place between 20 – 25 July at Melbourne Convention and Exhibition Centre (MCEC), AIDS 2014 will be the largest health and development conference ever hosted in Australia and is estimated to be worth approximately $80 million to the Victorian state economy.
Melbourne Convention Bureau (MCB) CEO Karen Bolinger said that AIDS 2014 would also play a major role in driving the knowledge economy and put Melbourne firmly in the international spotlight.
"The conference will also attract doctors, researchers, people living with HIV, politicians and philanthropists from across the globe, all with one goal in mind – to end the HIV epidemic.
"MCB's Business Development team identified the opportunity to bring the International AIDS Conference to Melbourne back in 1997, 17 years ago, so to be just a month out from this prestigious event is really exciting.
"Securing AIDS 2014 for Melbourne in 2011 was an incredible team effort – a city, state and nation-wide collaboration – just like a mini Olympic bid.
"MCB partnered with the Australasian Society for HIV Medicine and gained significant support from MCEC; Tourism Victoria; the Victorian Department of Health; the City of Melbourne; and Local Co-Chair for AIDS 2014, Head Department of Infectious Diseases Alfred Hospital and Monash University, Co-head Centre for Biomedical Research Burnet Institute and Club Melbourne Ambassador Professor Sharon Lewin, to mount the successful bid.
"But perhaps most significantly, the strength of Melbourne's scientific community and expertise in HIV research lead by Professor Lewin, was also a major contributing factor to the city's success, which is the case for many international associations like the International AIDS Society."
"At AIDS 2014 there will be 17 speakers from Melbourne's esteemed research institutes, including Club Melbourne Ambassadors Professor Lewin; Sir Gustav Nossal, Patron of the Nossal Institute for Global Health; and Peter Doherty, a Nobel Prize winner and Patron of the Peter Doherty Institute, due to open later this year.
"They are all world-leaders in immunology and they're right here in Melbourne."