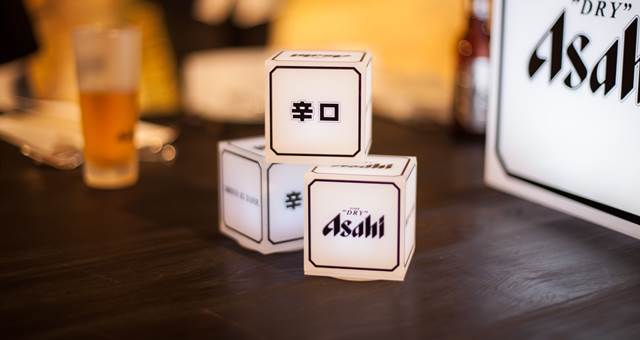 Asahi hosted a Silver Sessions dinner event at MONA in Hobart recently as part of Dark Mofo.
Australian musician and film composer, Jed Kurzel, and co-director and senior curator at MONA, Nicole Durling, unveiled the secret ingredients to the success of their careers at MONA's striking sandstone Void gallery space, 17-metres underground at the landmark museum.
After their ferry journey to MONA, guests enjoyed a selection of Asahi inspired entrees on arrival followed by a decadent dinner banquet prepared by MONA head chef, Vince Trim.
The Asahi Silver Sessions are a twelve-month interactive program of events that celebrate unique Australian and international creative minds and thinkers. The Silver Sessions MONA event held in Hobart followed the success of events held in Melbourne, Sydney and Brisbane, that have featured individuals who have represented the Asahi Super Dry principles of sophistication, creativity and distinction, sharing their professional and personal journey.