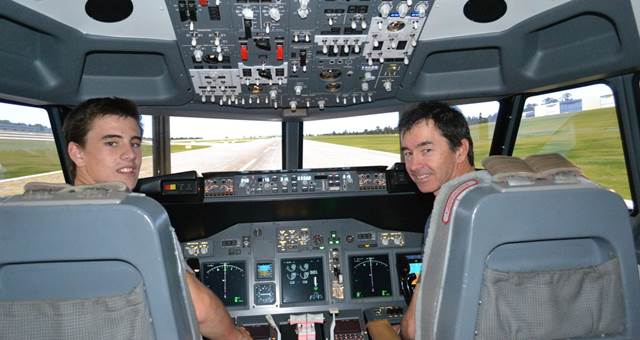 The Gold Coast is home to Australia's first mobile flight simulator that replicates the experience of piloting a commercial plane.
Business owner Brian Hamilton said, "When we began researching [the business viability], we found that commercial flight simulations exist only in select metro centres. That's when we came up with the idea to deliver a mobile flight simulator and reach a broader customer base.
"The Gold Coast's premier tourism industry and globally renowned flight schools in Brisbane provide great bases to build on."
Hamilton said that the mobility of their business would enable them to travel within the Gold Coast region, sharing the experience of being in control of a B737.
Hamilton said, "The mobile aspect is unique, yet the simulator has all the realism and functionality of a traditional 'fixed base' simulator, such as the ones found in most major cities within Australia."
Eagle Flight Simulations offers a mobile flight simulation experience in a full-scale B737-800 flight deck. Brian Hamilton spent eight years in the Australian Air Force and has spent five years in virtual flight simulation.