Make the most of the party season with Spice and our tips on choosing the best venues and experiences that will make your event an iconic and memorable one.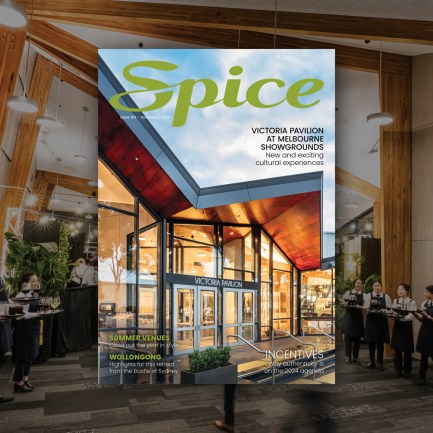 Make the most of the heat and celebration season with Spice, and our deep dives into locations, experiences and strategies for hosting an iconic, memorable experience.
Headline features in this issue include:
A look into Melbourne Royal, a venue that is attracting attention for summer events.
A guide to the Gold Coast's options for memorable experiences.
A feature on Wollongong and the South Coast as an alternative but accessible event destination in NSW apart from Sydney.
An in-depth "Tips and Trends" section with insights from industry experts on catering, entertainment, gifts, and more.
Our annual feature on incentives travel, looking at how it can address that all-important challenge of staff retention.
Gain valuable and actionable insights from the industry's thought leaders, and keep up to date with the cutting edge of our vibrant and ever-dynamic industry with Spice!
Read the latest edition here