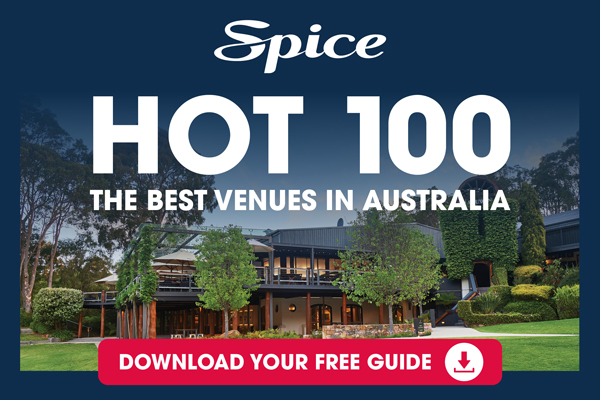 Grab a free copy of our annual guide to the best hotels, restaurants and event spaces in Australia, as voted for by Spice magazine's readers.
Inside the guide, you'll find the best boutique hotels, resorts, private dining venues, conference centres and more!
Fill in your details below and we'll send you an email with a link so you can download the guide. Simple.
We'll also sign you up to our free Spice newsletter, so you can stay up to date with the latest venue openings and events news. You can unsubscribe at any time.