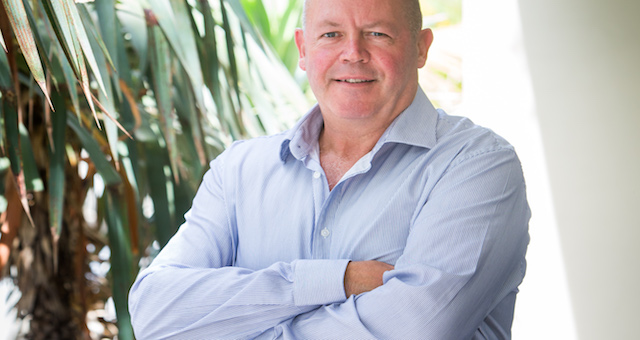 By Gary Bender, World Corporate Travel and Get Global
Employee incentive travel programs are an integral part of the MICE industry.  Destinations, venues and suppliers certainly benefit financially.  But how important are they for the companies that run them?
For the last 28 years, I have been lucky enough to be involved in a number of ITP's for both big and small businesses.  I really believe a well thought out, long-term strategy for employee reward and recognition can assist in growing your business as well as retaining high-value employees and creating a positive, forward-thinking organisational culture.
But how can you ensure your ITP is successful?
Here's how:
Clear objectives – ensure all employees are aware of your criteria for the reward program and how they can qualify.
Business objectives – more successful ITP programs have their success linked to how well the objectives are linked to business strategy and communicated to employees.
Build anticipation – regular communication and tracking will help keep participants enthusiastic about the program and their involvement.
Top-down Dissemination – animated support and promotion from senior management demonstrates the entire company's support for the program.

 

Assisting with motivation and development of company

philosophy.

Enticing locations and program inclusions – the destination, activities, leisure and networking opportunities dramatically impact the program.

 

An uninspiring event can have an apathetic effect on employees and result in a failed ITP.
Peer-led motivation – healthy, open competition between employees.

 

Success breeds success.
Correlation with the company's overall performance – the impact the ITP has made on the company's financial and ongoing success.
Proof of achievement  – detailed records of the productivity of the reward earners to remove any issues of favouritism or inaccurate reporting.
Demonstrate that higher sales mean higher earnings and better incentives for all.
Make sure you have a three-year plan – build and improve on your ITP year-on-year. Evaluate and amend as required, but stick to your plan.
I believe an expertly executed incentive travel program has the following benefits:
Demonstrates the business dedication to employee satisfaction and builds loyalty.

Shows gratitude and acknowledgement of employee dedication and work ethic.

Recognises the contributions and financial performance of top earners.

Creates positivity in the community about the brand and improves brand awareness.

Retention of those whose ethics align with the corporate culture.

And of course, allows for a healthy, growing MICE industry.
Choosing the location and itinerary for your ITP is one of the most important factors for your ITP program.  Untouched, aspirational locations provide extra motivation for participants, and can often provide better value for money.  Research your location and attend events like Get Global for inspiration. 
Get Global is a one-day trade event held at the ICC Sydney on the 20th of July entirely for outbound product and allows you to meet with aspiring destinations and venues where your employees will feel increasingly motivated to be part of your reward program.