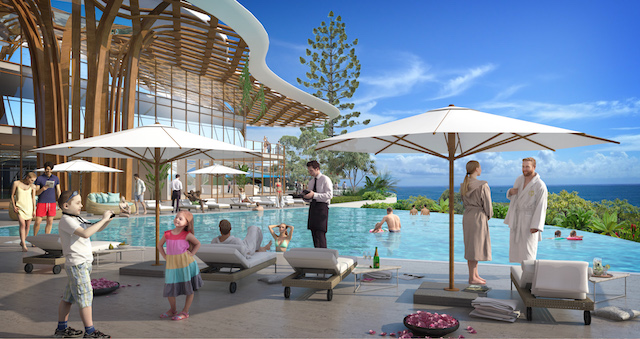 The Sunshine Coast Council has given approval for the development of the Badderam Eco Luxe Resort & Spa in the heart of Buderim.
The opening of the resort – the first major 5-star development in the region in the past 30 years – is set to align with that of the new Sunshine Coast international airport in 2020.
Badderam Resort will have a 6-star 'Green Star' building rating and aims to be Queensland's first zero waste eco resort.
The resort will have 111 rooms and suites, three restaurants and bars, a 10-room wellness day spa and health centre, a heated resort style pools and hot tubs, wine tasting room and wine cellar, and extensive conference and function facilities. Other services planned include a crèche, a cookery school, a chauffeur service and a Tesla electric vehicle fleet for complimentary guest usage.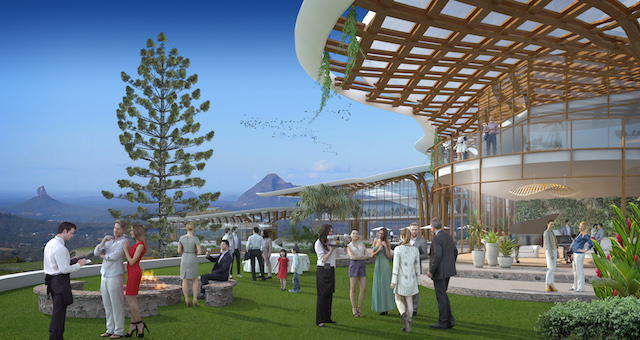 Badderam's developers, Heidi Meyer and Kim Carroll, welcomed Council's approval saying that the resort would be 'an ecological and site-sensitive experience in conservation'.
"The Badderam Resort is intended to be a discerning destination in which visitors and locals can delight.
"We intend exceptional restaurant and spa facilities and award-winning levels of guest service, amongst a densely landscaped oasis of incredible natural beauty. This proposed new sanctuary for the Sunshine Coast of Australia is intended to promote wellbeing, rejuvenation and nourish the senses. Offering a new truly international standard of luxurious accommodation, the resort will provide the ultimate location for a revitalising holiday or executive retreat. Expect also a discreet and beautiful venue to host an intimate wedding, conference, or event," the pair said.
Visit Sunshine Coast CEO Simon Latchford says, "This is exactly the type of investment that the Sunshine Coast economy needs.
"The jobs and economic benefit that Badderam Eco Luxe Resort & Spa will bring makes it a must-have project for the region.
"Together with the game changing Sunshine Coast Airport project, Badderam will assist in providing the five-star accommodation and facilities that domestic and international visitors are seeking," he said.