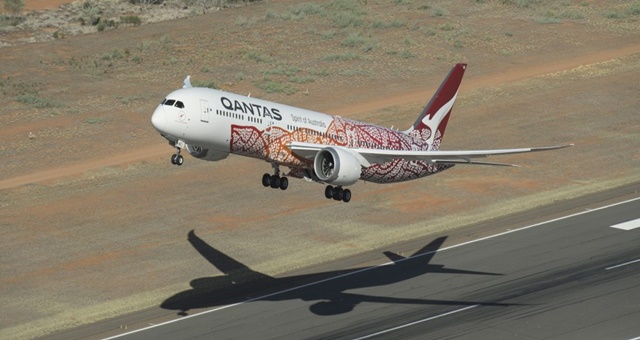 History was made on Sunday (25 March) when Qantas' QF9 carriage, departing from Perth, landed in London to become the first regularly-scheduled direct commercial flight between Australia and Europe.
Without stopovers in Asia or the Middle East, the total flight time clocked in at 17 hours 20 minutes and took-off from Perth Airport at 6.45pm and arrived into London Heathrow at 5:05am the following morning.
Far from being a one-off, Qantas has ordered an additional eight Boeing 787-9 Dreamliners to operate this new daily route, as well as open up flights  between Melbourne and Los Angeles and, eventually, Melbourne to San Francisco, Brisbane to Los Angeles and as a connecting flight from Los Angeles to New York JFK.
Qantas Group CEO Alan Joyce, who was one of the passengers on the inaugural flight, described it as a major milestone for Australia as well as global aviation.
"This is a truly historic flight that opens up a new era of travel. For the first time, Australia and Europe have a direct air link," said Joyce.
"The original Kangaroo Route from Australia to London was named for the seven stops it made over four days back in 1947. Now we can do it in a single leap.
"The response to the flight has been amazing, both for the attention it's received since we announced it and the bookings we've seen coming in. It's great for Australian tourism, for business travellers and for people visiting friends and family on both sides of the world."
In an attempt to alleviate the effects of 17-hour+ flight time, Qantas has teamed up with the University of Sydney and renowned restaurateur Neil Perry to create a menu that aims to help the body cope better with jetlag.