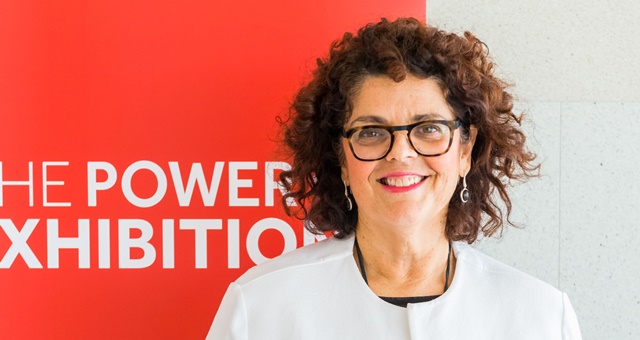 Ahead of International Women's Day on 8 March, Spice News will be running a series of Q+As with inspiring female figureheads from the Australian events industry, learning about the role models who helped them to get to where they are today and discussing what businesses can do to inspire future female leaders in 2018.
Next up is Joyce DiMascio, Chief Executive of the Exhibition and Event Association of Australasia (EEAA). DiMascio's career has included winning the Industry Person of the Year Award at AIME 2014, as well as being Head of Business Events Australia, back in 2007.
Can you share some examples of the female role models you encountered in the events industry throughout your career?
There are many impressive women in the events industry – brave business women, great creative talents, excellent operational drivers, talented marketers, experts in security and risk – and not to mention our world-class caterers and venue operators.
A formidable community of outstanding women have been part of my career. In recent years, our Association has formally recognised some of these impressive women whom I've had the privilege to work with closely: Jo-Anne Kelleway of Info Salons, Malu Barrios of ICC Sydney, Debbie Evans of Reed Exhibitions and Helen Mantellato formerly of SCEC and now also at ICC Sydney. These are all outstanding leaders – trailblazers!
I also have a wonderful network outside the industry – great friends immersed in their own lives and passions. To me, these women are just as inspirational as those that I have met through my professional life.
Is the industry doing enough to champion future female leaders?
We have an impressive number of women in influential positions across the business events sector, but we need to help women seize opportunity and not put the brakes on their own ascent.
I have hired many women and men throughout my career and I do see a pattern of women underestimating their capacity to step-up. I've done it myself when I've questioned my ability. At the EEAA, we nurture young women through our EEAA Young Stars Program and on International Women's Day through our special event hosted each year at Doltone House, Hyde Park. Wherever possible, we try to encourage and mentor.
What can businesses do to better support future female leaders?
Recognise talent – especially those people with potential. Work with them, mentor them, share your knowledge and also learn from them. Invest in their development. For women returning to work after having children, embrace them and support them. Not only is it the right thing to do, but it also makes good business sense. Take a genuine interest in the whole person and not just their output at work. This applies to both men and women. Be a good person, fair, open and supportive in the way you engage your teams. Loyalty breeds loyalty.
What have been some of your career highlights?
My career has been a series of highlights. Working for the Premier of NSW, Neville Wran was career defining. It showed me what was possible with strong leadership; working on visits by Heads of State and Royalty including Charles and Diana and the Pope, launching the first Major Events program in NSW, working in the aviation industry during airline deregulation was exhilarating; Tourism NSW and Tourism Australia were hard years, with tough stakeholder environments, but I was proud to have launched Business Events Australia and its brand globally.
TTF Australia was incredibly rewarding – I learnt a lot from my creative, politically savvy boss – and of course, working at EEAA is a great joy.
Securing Government investment in the temporary Exhibition centre at Glebe Island and getting some excellent design solutions within the new ICC Sydney were real highs.
Launching the EEAA Young Stars Program and securing the first traineeships for our sector with TAFE NSW and Apprenticeships Support Australia – these were big wins. I'm immensely proud.
At the EEAA I have a fabulously engaged Board and great network of Members – I feel valued and well supported making the role rewarding on many levels. Winning the Industry Person of the Year Award at AIME and being recognised by The Global Association of the Exhibition Industry (UFI) and Exhibition World Magazine for our industry advocacy were important milestones. It's very rewarding to represent an industry that is critical to the Australian economy. I love it.
If you could go back in time to when you were beginning your career, what advice would you give yourself?
Always deliver your personal best, work hard, be prepared for ups and downs and become an expert in your area of greatest competency. Finally, treasure your networks and work diligently to maintain them. Remember to make time for yourself and those you love most.