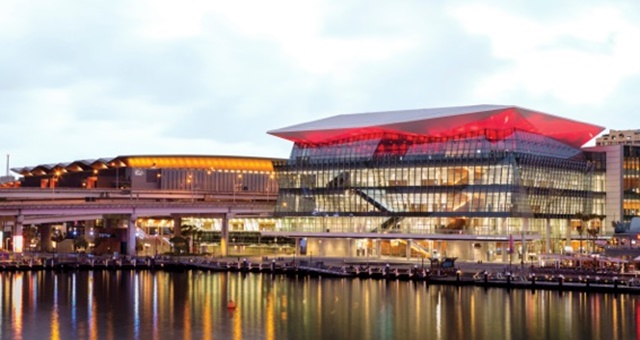 Delegates attending events at ICC Sydney generated a total of $785m in direct expenditure for New South Wales during the venue's first year of operation, greatly exceeding the initial target of $200m, the venue has reported.
Released as part of the venue's inaugural annual performance review, roughly $560m (71%) of the generated expenditure came directly from both international and interstate event delegates, which resulted in approximately 1.5m hotel stays in Sydney and the creation of 3,700 jobs.
It was also revealed that, during the venue's first year, it hosted 36 major international events, attracting 41,800 delegates; 151 national conventions, attracting 141,100 delegates; and 71 exhibitions.
CEO of ICC Sydney, Geoff Donaghy, said:
"ICC Sydney is proud to have welcomed 1.3 million visitors across 755 different events, a significant number of which have seen boosted success and attendance figures alongside a delegate satisfaction rating of 95% and client satisfaction rating of 93%
 In 2017, the venue received a host of awards and accolades, commending a variety of facets, from design to human resources to culinary services.
Donaghy added: "Our unique Feeding Your Performance culinary philosophy alone has generated more than $4.3 million in direct expenditure for a network of more than 85 New South Wales producers while supporting job creation, business growth and stability.
"According to a University of Technology Sydney report, ICC Sydney's expenditure with local producers generated a total $8.3million in economic benefit for New South Wales.
"We are also extremely proud that our consortium achieved LEED Gold status for our all-encompassing approach to sustainability, and we supported 25 charity and not-for-profit events, resulting in more than $6 million being raised on site."
The $1.5bn ICC Sydney opened at the end of 2016, comprising a convention centre, exhibition centre and entertainment theatre within the Darling Harbour precinct. In this time the venue has also partnered with Sydney Water to save 775,000 plastic bottles from use and introduced the first Virtual Reality video experience for an Australian venue.