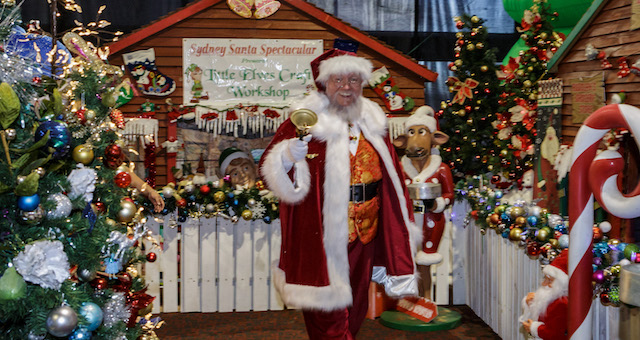 Last Thursday night (Dec 7), 3000 kids and families from Sydney Children's Hospital attended the VIP opening night of Australia's biggest Christmas festival.
The Sydney Santa Spectacular was closed to the public on the night and children from the hospital had free reign of the rides and attractions.
The night is part of a broader charity appeal that encourages attendees throughout the 20-day festival to donate gifts under a towering 15-metre Christmas tree – one of the tallest giving trees in Australia.
All gifts donated at the festival will be hand-delivered by event organisers Jade and Josh Evans to Sydney Children's Hospital, to make the lives of sick kids a little brighter at Christmas.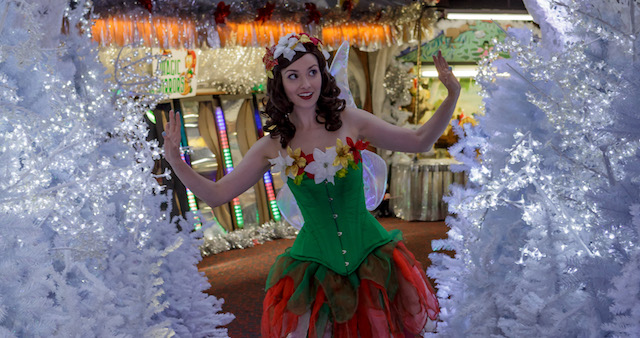 Over the past two years, the Sydney Santa Spectacular team has hand-delivered around 2,000 presents from the giving tree to Sydney Children's Hospital, and event organisers are aiming for a record 5,000 gifts this year.
"Being able to play Mr and Mrs Claus loading up the Team Santa van and delivering the gifts to the sick kids is the highlight of the event for our team and family," Sydney Santa Spectacular co-founde and owner, Jade Evans.
"A few years ago, our son was critically injured and spent months in hospital being cared for and rehabilitated, so it's nice to now be able to give back and bring some joy to families that are going through difficult times. We know just how it feels and it's the little things, especially at times like Christmas, that make all the difference," she said.
Aside from the charity element, the Sydney Santa Spectacular's attractions include one of Australia's largest ice-skating rinks, toboggan slides, Australia's only double-decker carousel, snow machines, cookie decorating workshops, Santa meet-and-greets and more.