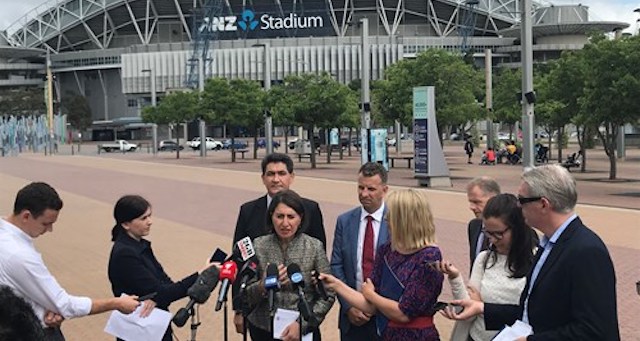 NSW Premier Gladys Berejiklian yesterday announced that Sydney Olympic Park's ANZ Stadium and Allianz Stadium at Moore Park will both be knocked down and rebuilt.
This investment in infrastructure means NSW will be able to attract the best sporting and music events in the world, and combined with securing the NRL Grand Final for the next 25 years, is a massive boon for the NSW economy.
Tourism & Transport Forum Australia (TTF) CEO Margy Osmond says, "ANZ Stadium is already one of Australia's premier venues, hosting iconic events like the Sydney Olympics, NRL Grand Finals, State of Origin, Bledisloe Cup, World Cup qualifiers, T20 cricket internationals and rock concerts featuring the world's biggest acts.
"It's also an economic asset for the state, which has generated billions in economic activity for NSW since its opening in 1999.
"The proposed ANZ Stadium upgrade and the new $300 million Parramatta Stadium will, when complete, deliver an enormous boost to Western Sydney's visitor economy, with additional visitor expenditure supporting jobs in tourism and hospitality.
"TTF commends the NSW Government on its investment into critical tourism infrastructure that will keep Sydney internationally competitive in the tourism and major events space, " said Osmond.