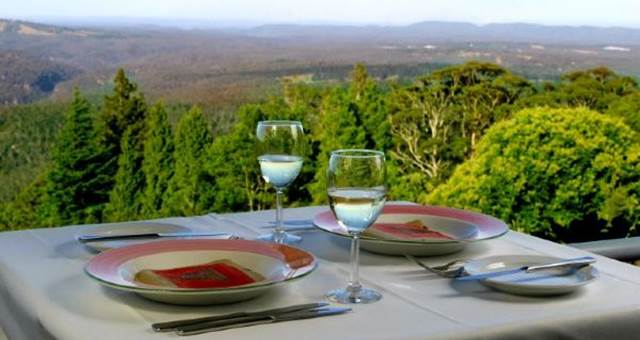 Requests for Tender (RFT) are now being sought from qualified and experienced food and beverage operators to take over the existing licensed venue, currently known as Tomah Gardens Restaurant.
Located just 90 minutes' drive from Sydney's CBD, the Garden is already one of Australia's best-loved cool climate garden thanks to its stunning collections and dramatic views stretching across the Greater Blue Mountains World Heritage Area.
The Garden, which is currently serviced by Sean's Panorama, is open to the public every day except Christmas Day, with annual visitation over 200,000 and growing.
The Garden is also known for its seasonal colours, tours, events, workshops and floral displays, including the famous Daffodil and Waratah festivals.
The Blue Mountains Botanic Garden Mount Tomah is open to the public every day except Christmas Day, with annual visitation well over 200,000 people and growing. This year alone over $3million is being invested into the Garden to upgrade the entrance, carparking, public amenities and gardens.
A long-term lease is negotiable for the licensed restaurant/café lease for the right tenant.
The Trust is currently investigating the practicality of modifying the existing premises layout to bring the kiosk and licensed restaurant/café together under one roof. These building enhancements could potentially create an integrated licensed restaurant/café and kiosk offering, with seating area increased up to 150 pax.
The changes would consider the relocation of kitchen and back-of-house to improve operational efficiencies and maximise the spectacular Blue Mountains views, as well as, improve the visitor experience.
Extensive opportunities will also exist to work with the onsite marketing and events team to leverage off the Gardens databases, including strong social media and online presence.
The successful operators will be encouraged to jointly develop unique offers, exquisite menus and events packages that cater to the wedding and corporate functions marketplace.
CLICK HERE to submit a request for tender.