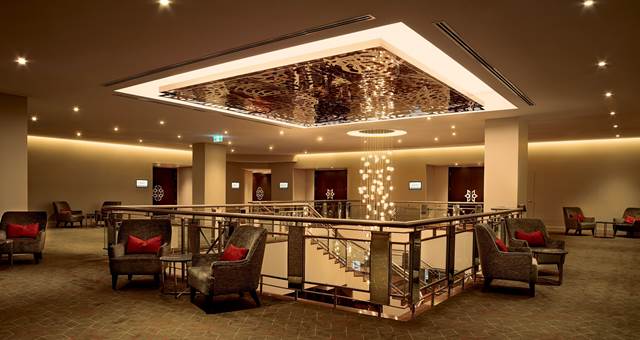 The InterContinental Wellington meeting rooms have undergone a multi-million dollar upgrade.
The rooms now have interactive whiteboards letting presenters connect wirelessly via iOS and Android devices. Disappearing projector screens and data projectors enable the same space to be used for both business and social parts of the day.
Each of the six meeting rooms (the largest with a capacity of 250 seated people) has a wall-mounted touch-screen control panel for lighting, sound and visuals and is supported by the in-house team.
New conference menus have been developed to allow for individuality, broader dietary requirements, and shifts in when and how people wish to meet (for example, breakfast meetings are on the rise).