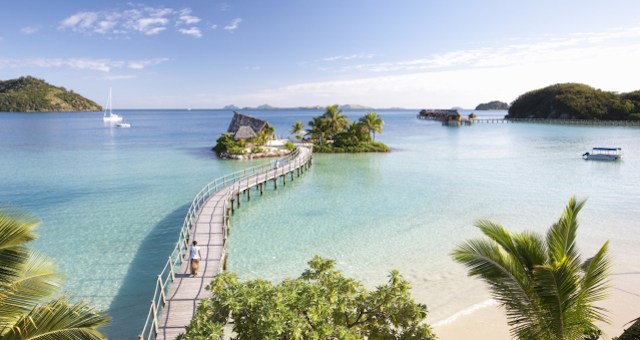 International buyer registrations for the Fijian Tourism Expo (FTE) 2015 close on Friday May 1.
An estimated 272 participants have registered as exhibitors, while the number of buyers sits at 107.
Tourism Fiji's director of events Sally Cooper said, "We currently have 110 booths for FTE and we want to encourage interested buyers and exhibitors to register to avoid any disappointments from missing out of this year's event."
Australians, with a total of 47, make up almost half of the registered buyers to date, followed by the USA (17),  New Zealand (16), India (8), Fiji (7), European Union (4), China and the UK (3 each), Canada and South Korea (2 each), and Pakistan and Switzerland (1 each).
So far, FTE 2015 has attracted the following partners; Fiji Airways, Fiji Coffee, Law Hill, Westpac, Marsh Insurance, Rosie Holidays, ATS Pacific and Tourist Tours Fiji (TTF), Pacific Destinations, Tour Managers, Starwood Resorts, Staging Connections, Avis Car Rentals, Victoria Wines, Sofitel Fiji, Fiji Fashion Week, Denarau Yacht Club, Radisson Blu Resort, Fiji Water.
FTE is scheduled to take place from June 16 – 18 on Denarau Island. To register, click here.