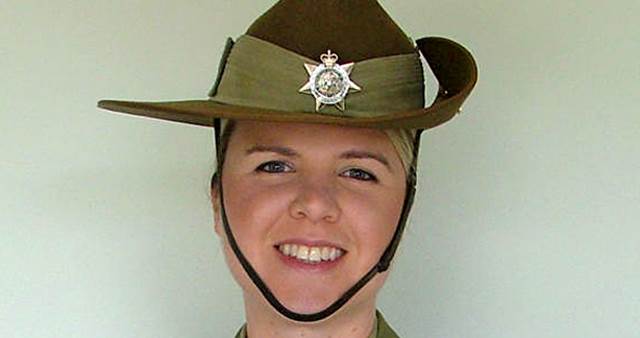 Major Matina Jewell
The team at Ode Management's is offering Spice readers a free ticket to their upcoming speaker showcase.
The showcase will debut new speakers Matina Jewell and Kieran Flanagan. Major Matina Jewell will present her topic 'Caught in the Crossfire', equipping delegates with the tools to navigate the changing landscapes of leadership. Kieran Flanagan will use her knowledge of human behaviour and advertising psychology to increase collaboration with her topic 'We-Q'.
On the main stage Dr Adam Fraser, Dan Gregory and Colin James will deliver their latest keynotes, with resilience 2.0, engagement and fear all being tackled throughout the morning.
The MC of the day is corporate comedian, ABC presenter and innovation expert James O'Loghlin.
Events are being held in Sydney on September 17 and Melbourne on September 19.
As an exclusive offer to Spice readers, event managers are invited to attend for free. To reserve your please, please email [email protected]
Sydney Dare Speaker Showcase – September 17
7am registration, 7:15am start and 10am finish
Doltone House – Jones Bay Wharf
Piers 19-21 Upper Deck
26-32 Pirrama Rd, Pyrmont
Melbourne Dare Speaker Showcase – September 19
7am registration, 7:15am start and 10am finish
Maia; Atlantic Group[v]
Shed 14, Central Pier
161 Harbour Esplanade, Docklands