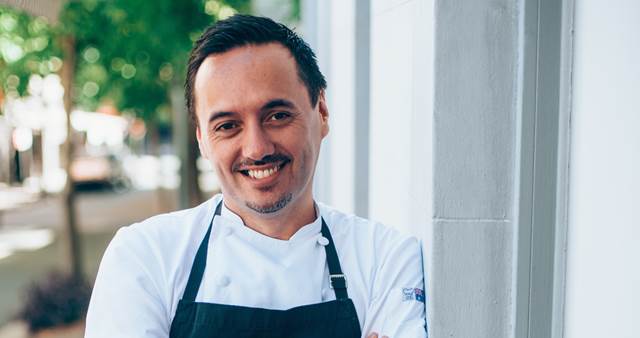 Warren Turnbull of Chur Burger and Assiette fame will open a rooftop bar called Up and his second Chur Burger outlet in the new-build Tryp Fortitude Valley Hotel.
The 65 room boutique property is currently under construction on Constance Street and will be the first Tryp Hotel in Australia. It is being developed by owner Jay McPhee and will be managed by Wyndham Hotel Group in the South Pacific. It is scheduled to open at the end of July.
Turnbull said, "To be alongside Australia's first Tryp hotel is a fantastic opportunity. I am so excited to be bringing Chur to Brisbane and relocating to this amazing city.
"I've been visiting Brisbane for years and fallen in love with it; the people, the weather and the vibe are so enticing, and works so well with the Chur brand, which is totally laid back, cool and relaxing.  It is an environment where you will feel just as comfortable wearing your footy shirt and thongs or a designer dress and diamonds."
Chur will offer a range of burgers, snacks and larger plates, alongside a range of imported beers.
"Up is going to have an upmarket vibe yet feel super casual and relaxing. It will be an airy, open space, where you will feel comfortable having a drink and bite with a mate, a special someone or just a group of colleagues for an after work beverage," said Turnbull.
Up will offer seasonal smaller plates, simple cocktails, Champagnes, wine and a wide selection of tap beers.
"Up will be the perfect place for your birthday, work function, product launch or even wedding reception. The venue is licensed for 240 people, so no matter what your preference we can surely work something out to make it your special day," said Turnbull.
Scrap Wall, who designed the original Chur with Turnbull, will design Brisbane's Chur and Up as well.