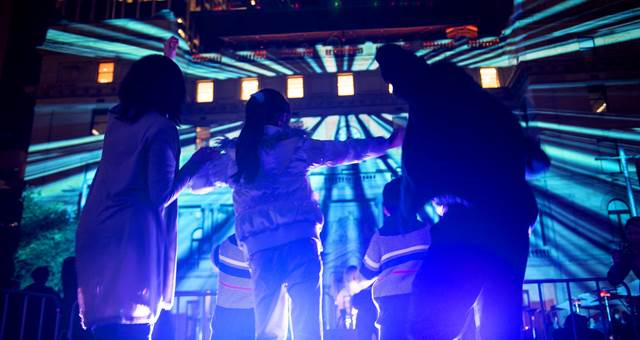 Pet Shop Boys, the Pixies, Lauryn Hill, The Presets and the Australian Chamber Orchestra to headline at Vivid Sydney 2014.
Destination NSW yesterday announced the expanded Vivid Music 2014 program that incorporates new venues including Carriageworks, Seymour Centre, The Basement, Spice Cellar, Home Nightclub at Darling Harbour and The Argyle.
Electronic pop legends Pet Shop Boys will perform their only Australian shows as part of their 2013/14 Electric World tour at Modulations, a new event that will take place at Carriageworks (6-9 June).
Brooklyn artists, Liars, will also perform at Modulations on June 6 and Sydney-based rockabilly restauranteurs Porteño will collaborate with LA based record label Wild Records to present Wild Porteño, a pop up restaurant and bar over the long weekend.
The centrepiece of Vivid Music, Vivid LIVE at the Sydney Opera House will feature a line-up, curated by Fergus Linehan, including indie-rock band Pixies, Lauryn Hill, disco legend Giorgio Moroder in his Australian debut, James Vincent McMorrow, and Sydney's Goodgod Small Club presenting South African Penny Penny as well as up-and-coming acts St Vincent and Anna Calvi.
The will also be a performance at the Sydney Opera House called  Timeline that  will see a special collaboration between the Australian Chamber Orchestra, led by Richard Tognetti and electro-pop duo The Presets,  in which they present the history of music in two hours.