From Festive Afternoon Tea, a long Christmas lunch, or a sophisticated cocktail soiree, The Langham, Sydney has a Christmas Party option that your team will love.
Christmas Party Idea 1: A sophisticated cocktail soiree
If The Langham, Sydney does one thing well, it's sophistication. Invite the team to glam up and book an event for up to 100 people in either The Ballroom or Drawing Room. Book the 'Rudolph The Pink Nose Reindeer' package which includes a personalised cocktail on arrival, a four-hour beverage package, 10-piece canapés & 2 substantial canapés per person for $125 per guest.
Christmas Party Idea 2: A traditional and fun Christmas Lunch or Dinner
Hire the Ballroom or Drawing Room and sit in luxury whilst being served a Festive Feast. The 'Have Yourself A Merry Little Celebration' package includes a personalised cocktail on arrival, two course set menu, three-hour beverage package and festive table decorations, for $135 per person.
Christmas Party Idea 3: A Long Party Lunch
Kitchens on Kent at The Langham, Sydney was made for Long Lunches and gives you the perfect option to please even the fussiest eater. Enjoy their luxury buffet setting with seven open-kitchens offering cuisines from around the world. Or enjoy the atmosphere and choose from the Chef's Special Menu, where dishes arrive straight to your table including the famous Kitchens on Kent Seafood Tower. Choose a private event in the Harbour Room for up to 50 pax, the Tucker Library for an intimate 8 pax or the main restaurant.
Christmas Party Idea 4: Festive Afternoon Tea
The Langham is famed as the birthplace of Afternoon Tea, starting at The Langham in London. Host a beautiful Festive Afternoon Tea for your team, who'll all love sipping away on champagne and enjoying the famous Langham scones to get into the festive mood. Prices start from $95 per person for a glass of sparkling on arrival, Christmas Afternoon Tea and unlimited tea and coffee.
Christmas Party Idea 5: After-work drinks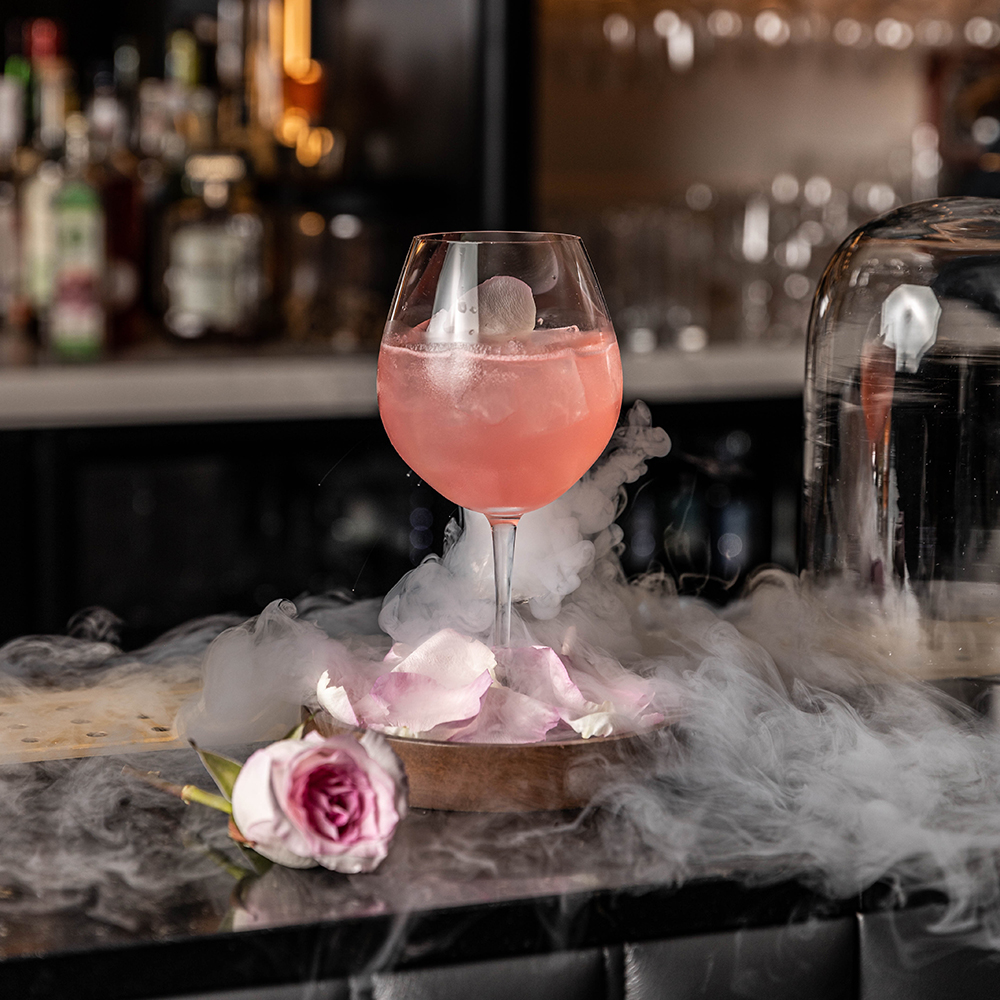 This intimate, plush gin bar could be a great option for a sophisticated after-work gathering. With an extensive wine list and theatrical cocktails, it'll impress the whole team. The signature Pink Rose cocktail is always a winner, as well as the popular Zodiac Gin Collection; twelve different gin cocktails that corelate with each star sign. Add in their delicious menu or bespoke canapes and you have an exquisite event.
For social or corporate festive events, contact the team:
Tlsyd.events@langhamhotels.com
02 9256 2222
www.langhamhotels.com/en/the-langham/sydney/events/festive-events/