With organisers rethinking every touchpoint of an event, registration is evolving for good.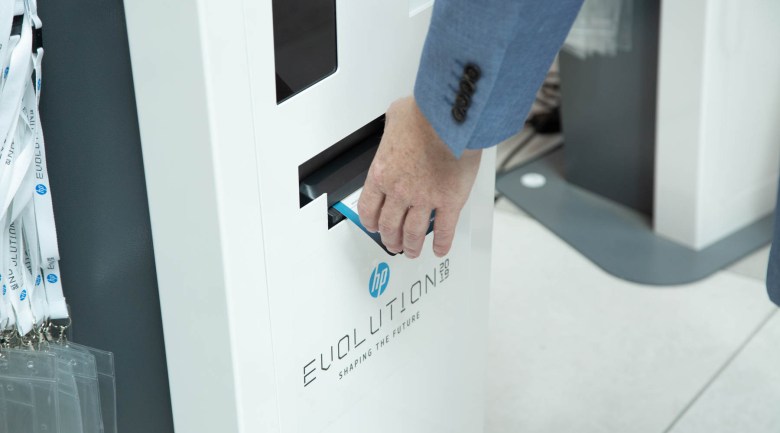 Article supplied by Event Frog.
The COVID-19 outbreak has seen demand for touchless options skyrocket across all industries and the event world is no exception. Registration is the first point of contact delegates have at events, so it's no surprise it's the first element organisers are looking to make COVID-safe.
Self-service registration kiosks have been around for some time, but only now are they becoming an absolute must-have for event organisers. As delegates enter the venue, they simply check themselves in and print their name badge, removing any contact with staff.
Self-service registration experts EventFrog are expecting these kiosks to be the norm at events moving forward.
"The coming months will be a time when all aspects of events will need to be in line with government regulations and COVID-Safe standards to ensure the safety of delegates and the wider community," said Heidi Jephtha, director at EventFrog.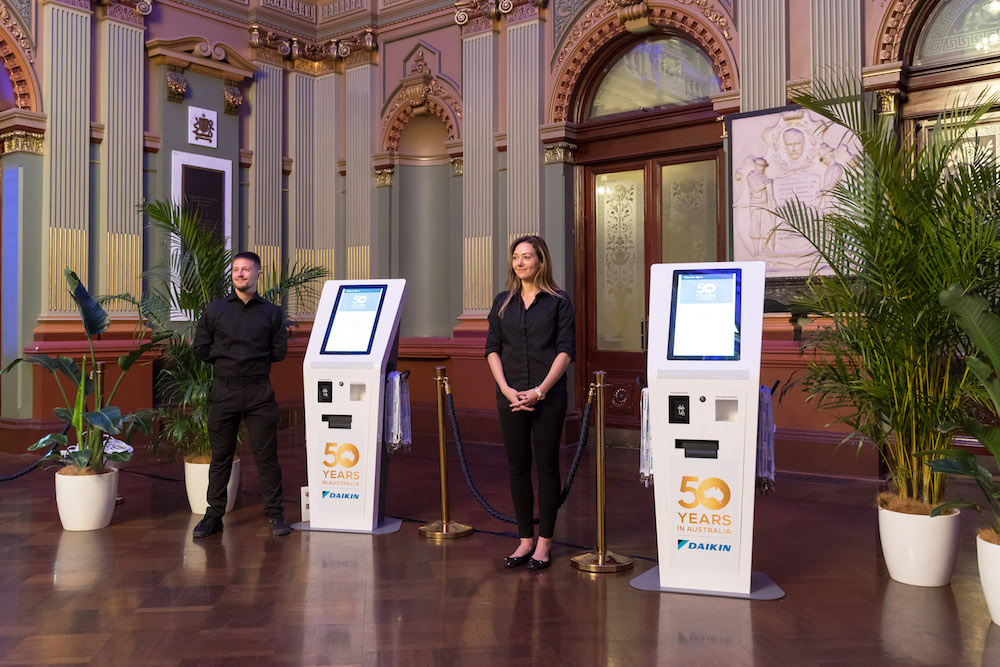 "Providing a contactless entry point to the event will not only increase your consumer confidence from the moment they arrive but will also provide solutions for contact tracing throughout the event and minimise the amount of staffing required onsite."
When implemented correctly, self-service registration kiosks not only improve the customer experience but also allow organisers to manage guest arrival in a safe and secure manner.
"Kiosks or terminals can be spread across registration areas ensuring little to no lines for registration as well as avoiding the congestion of a traditional registration set up," said Jephtha.
"Emailing a barcode or QR code to delegates prior to the event has never been easier, allowing you the opportunity to register a large amount of people in a short amount of time.
"This again will help the continuous flow of delegates through the registration area, ensuring a safe pathway for arrival."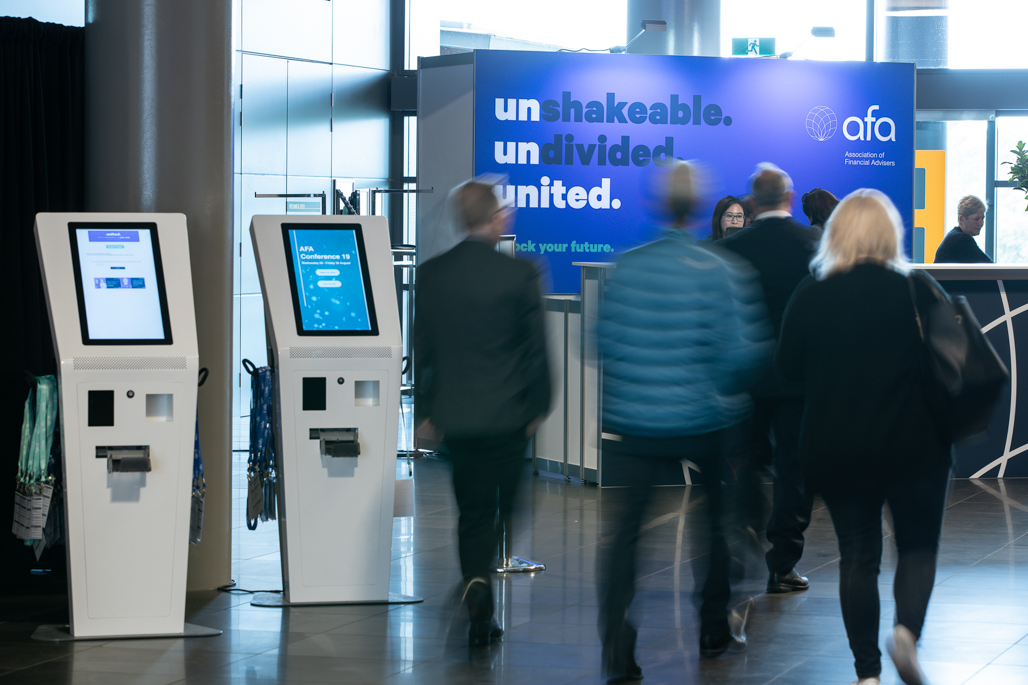 Attendee reporting is expected to be one of the most important and valuable tools for organisers as we move through the current climate and it can all start with registration.
"Starting the tracking process at registration and continual monitoring through rooms and the exhibition creates an impactful event journey for reporting and CPD, as well as vital information to adhere to your event COVID-Safe guidelines," said Jephtha.
"The check in process is automated on the self-service kiosks and can be continued through areas using NFC encoding or QR code scanning at vital points on the event layout. Having live and up to date numbers in all areas of the event, will be a vital factor in being a responsible event manager."
To find out more about self-service registration and how it can benefit your event, visit EventFrog.