Cairns & Great Barrier Reef combines awe-inspiring landscapes with careful planning for what delegates leave with and leave behind, to ensure they leave greater.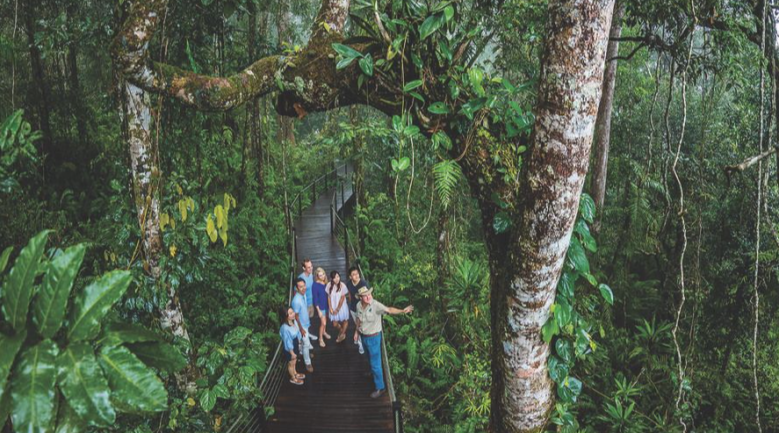 Business events can reduce their environmental impact, ensure events are staged with a greater purpose, and provide a sense of contribution to the communities they visit. Even more simply, business events present an opportunity for delegates to relocate for a few days and get a new perspective.
Consider the benefits for attendees that come from a break from routine, and being surrounded by new peers in an entirely different setting. They're given time to hit all the 're' buzz words; refresh, reset, and reconnect.
Cairns & Great Barrier Reef goes one step further, offering an awe-inspiring landscape where the world's oldest rainforest meets the world's largest coral reef system, both of which are nurtured by the oldest continuously living culture of First Nations people. Careful planning for what delegates leave with and leave behind, is ingrained in daily operations, to ensure delegates leave greater.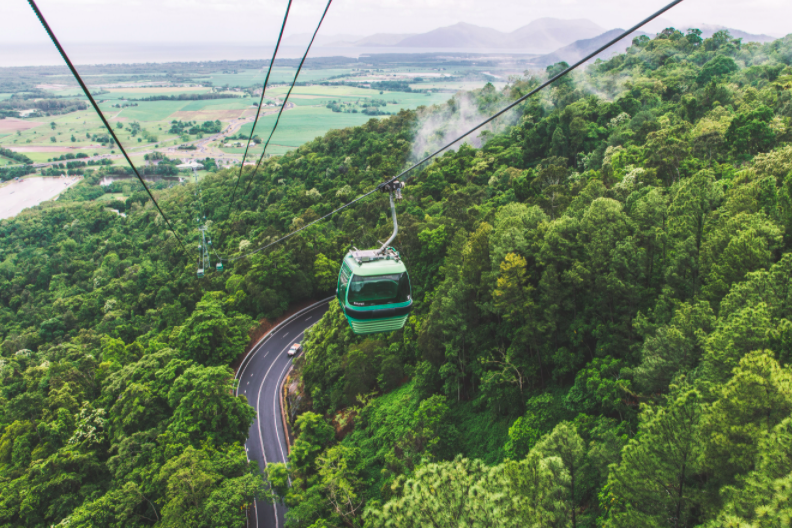 The region is home to the highest amount of eco-sustainable and culturally responsible accredited tourism operators in Australia. As custodians for two World Heritage-listed icons; the Great Barrier Reef and the Wet Tropics Rainforest, implementing eco-sustainable measures to lessen an event's environmental impact is second nature to Cairns & Great Barrier Reef business events operators.
Skyrail Rainforest Cableway, 10 minutes north of Cairns CBD, is a leader in eco-sustainable tourism. One of the first in the world to hold EarthCheck's Master Certification (only nine others have achieved this globally), they are natural hosts to introduce delegates to the world's oldest rainforest.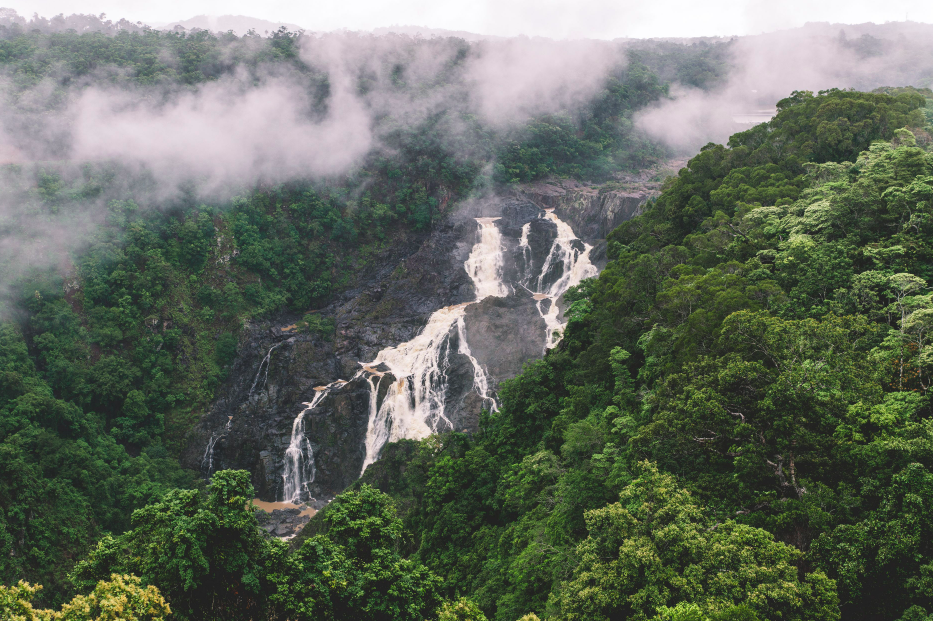 The ancient tropical landscape has evolved over hundreds of millions of years, so it pays to explore it from a couple of angles. Skyrail Rainforest Cableway is an aerial rainforest experience and a ground-level one too. Over an hour and a half (one way), gondolas glide metres above the canopy, before descending to the forest floor for further exploration on foot, with guided ranger tours at Red Peak and even more to discover from The Edge Lookout, overlooking Barron Falls.
Exploring the Wet Tropics Rainforest with Skyrail Rainforest Cableway offers a genuine connection to nature and empowers a greater connection amongst colleagues, peers, and industry partners.