The centre took out the top gong in the Best Business Event Venues at the 2021 Australian Tourism Awards.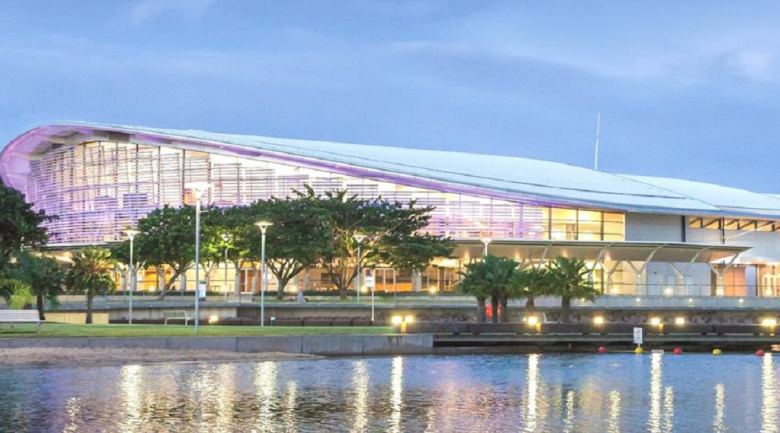 Darwin Convention Centre.
Darwin Convention Centre was awarded Gold in the Best Business Event Venues category at the 2021 Australian Tourism Awards, held on the Sunshine Coast, 18 March.
As the tourism industry's most important awards, the Australian Tourism Awards recognise and celebrate excellence across the industry, with this year's event highlighting the achievements of businesses throughout the pandemic and industry's resilience over the past two years.
A wide and diverse range of tourism businesses, including from the events sector, enter their state and territory Tourism Awards, with only 200 selected as finalists.
In accepting the award, Darwin Convention Centre general manager Peter Savoff said it was an incredible honour to represent the Northern Territory on the national stage as Best Business Event Venue in Australia.
"This win continues to strengthen the Centre's professional reputation and place the Darwin Convention Centre, and Darwin on the map as a competitive destination for Business Events on a national and international level – which is now more important than ever as the events industry across Australia begins to rebuild from the COVID pandemic," Savoff said.
Managed by global venue management specialist ASM Global, the Centre is part of the world's largest and most diverse network of premier convention and trade show venues.
Harvey Lister AM, Chairman and CEO of ASM's APAC region said,
"Despite conditions that disrupted major conventions across Australia, we worked closely with ASM Global Facilities Management to enable significant refurbishments to the Centre," ASM Global chairman and chief executive officer APAC, Harvey Lister AM said.
"In periods of re-opening, where border and capacity restrictions were enforced, we were able to win the confidence of the local government health department by demonstrating its adoption of Venue Shield, ASM Global's pro-active response to the COVID-19 pandemic. We also worked with business and the community to stage safe and vibrant local events contributing to the early recovery process."
Situated within the Darwin Waterfront Precinct, the Centre's boasts a prime waterfront location with sprawling harbour views, state-of-the-art facilities, and adaptable meetings spaces.
It has 23,000 square metres of space that includes a 1200-seat tiered auditorium, 4,000 square metres of exhibition halls, (which can divide into three), 225 exhibition booth spaces and seven concurrent meeting spaces, the Centre has built a global reputation as a world-class venue.
Every year, the Centre attracts a wide range of events, including 1,200-delegate conferences, high profile business summits, exhibitions, awards ceremonies, gala dinners, cocktail functions, concerts and more.