This is the first time Auckland has received this award, which in recent years has been won exclusively by Melbourne.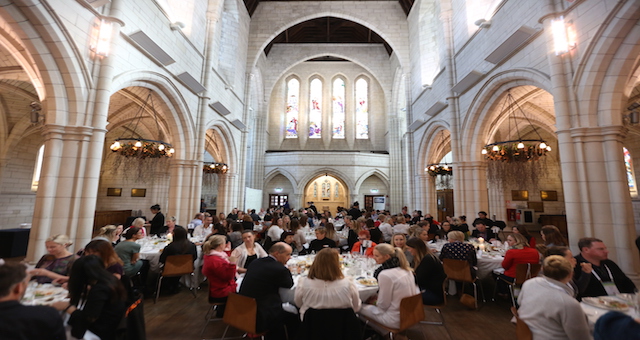 Auckland has been named the top meetings and conference destination in Australasia at the 2017 World Travel Awards.
This is the first time Auckland has received this award, which in recent years has been won exclusively by Melbourne.
Dubbed the "Oscars of travel", the annual awards are voted on by senior members of the international travel industry as well as high-end consumers.
Manager of the Auckland Convention Bureau, Anna Hayward, said she was thrilled to see Auckland being recognised internationally as a business events destination in the coveted awards.
"Auckland is a new world city that blends a vibrant urban lifestyle with a beautiful natural playground of harbours, beaches, volcanic cones, native forests and gulf islands. This coupled with a thriving economy makes it a natural drawcard for people to live, work, invest, play, and meet for business," says Mrs Hayward.
"With a wealth of intellectual capital, centralised event facilities serviced by a professional industry, a reputation for superior hospitality, and strong air links with the rest of the world, Auckland is at the forefront of hosting international events in New Zealand, and it's fantastic to see this recognised through this award."
ACB, which is a division within Auckland's economic growth agency, Auckland Tourism, Events and Economic Development, is responsible for marketing Auckland as a premium business events destination and takes the lead role for sales opportunities for Auckland. ACB also works in collaboration with the likes of Tourism New Zealand and their Conference Assistance Programme to bid for international business events.
Auckland attracts a wide range of business events. With the added capacity that the New Zealand International Convention Centre (NZICC) will bring when it opens in 2019, the region is now better placed than ever before to attract much larger international events.
Mrs Hayward says the latest release of the International Congress and Convention Association (ICCA) rankings also shows how Auckland's profile internationally as a business events destination is continuing to grow.
"Auckland moved up 14 places in the rankings to 79 from 93 last year, and since 2014 we have seen Auckland shift 32 places overall. This is before the NZICC is even open.
"Hosting business events not only provides a significant economic contribution to the regional economy but they help to develop thought leadership globally, position Auckland firmly in the minds of key international influencers and create strong relationships between research and industry.