This event professional says incentives can help flip the switch from surviving to thriving.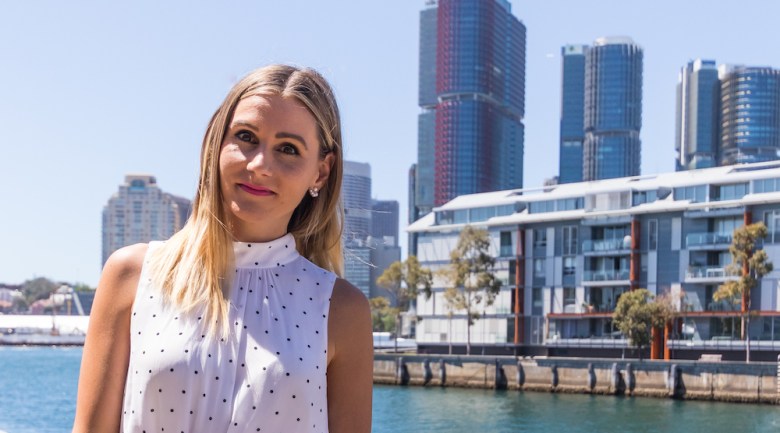 Incentive programs shouldn't be disregarded during unstable times, instead they should be used
strategically to help teams thrive, writes Mercedes Ibbett, managing director of EVT Incentive Marketing.
This is a year that none of us will forget any time soon, and the truth of the matter is that 2021 isn't looking any different at this stage. Not only are we dealing with a global pandemic, but we are also in a recession. And we all know what happens during a recession, incentive programs are often the first
thing to be cut.
But we also know incentive programs should be a tool to help lessen the impact of the global crisis but also to flip the switch from surviving to thriving! We have had wonderful success for clients in transitioning their strategies to cope with this year's uncertainty, not just financially but that of lockdowns and constantly changing rules.
For one client we achieved 9.2 per cent growth in sales compared to the same period last year. That's an incredible result considering part of their dealer network has been in lockdown.
To help you achieve success in your incentive programs, here are my top tips:
1. Think of your program as more than just a sales tool
It might seem counterproductive, but our clients who are seeing success use their incentive program as a tool for engagement and connection. To push sales only is really inappropriate right now, however to connect, share updates, provide some distraction for your participants, weaved in with a message around sales and the right behaviours will support results.
2. Flexibility and personalisation
With the constant changes in 2020, an annual strategy 'set and forget' isn't going to work. We have moved our clients onto a more tactical structure where we are reviewing the market and adjusting the focus and criteria to suit. This can be done down to a local-based level, personalised to the external factors that different regions are facing. Be mindful about how this is structured to ensure it doesn't drive bad behaviour such as buying up to achieve a reward. This is where balancing the types of behaviours become really important.
3. The right reward, right now
Sadly, incentive travel is a hard sell right now. We have transitioned our clients to more points-based structures where they can redeem the right reward just for them. Let there be choice and get the right mix of aspirational rewardsbut also items that can support your team through this time. Think home-based rewards, localised 'safe' experiences and supporting local businesses. Another key is to have rewards that can be earned quickly, even if they are smaller value earnings – people need the hit of small wins right now.
4. Consistent, transparent communication
Consistency and transparency are key. Whatever your method, it's important to maintain the message but also to be open and honest. This is a really hard time for everyone, but I believe a lot of respect and relationships can be built in the way you manage your communications around your programs.
This article originally appeared in the Summer 2020 issue of Spice Magazine. Subscribe here to receive future issues and read the latest below: