The project includes a new grand ballroom which will extend over the adjacent Transport House.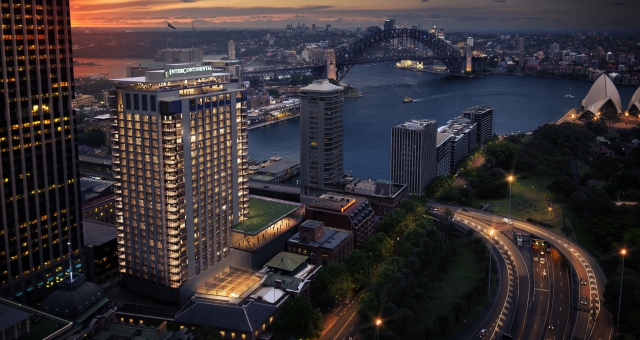 Artist impression of the InterContinental Sydney expansion
InterContinental Sydney is poised for a $203 million expansion following approval by the Independent Planning Commission.
The development application, lodged by hotel owners Mulpha Australia, includes alterations and additions to the five-star CBD hotel, including a new event space and hotel rooms.
Originally reported by Spice in 2017, the proposal includes extending the hotel at level 10 over part of the adjacent, heritage-listed Transport House to house the new 900 pax ballroom and new accommodation rooms.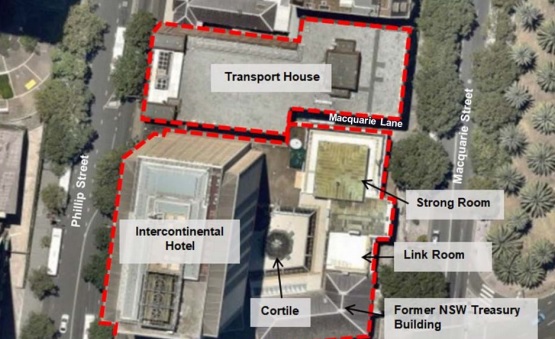 The development also includes a wellness centre on level nine, alterations to the roof of the hotel tower and upgrades to the heritage-listed areas on the lobby level.
The decision follows concerns from the City of Sydney regarding the heritage and visual impacts the hotel expansion might have.
The Independent Planning Commission granted consent for the development after concluding it "would not have unacceptable impacts on views" and its "overshadowing impacts to the Royal Botanic Gardens are minor in nature".
Mulpha Australia general manager, marketing Gabrielle Salter told Spice's sister publication HM the company is excited about the outcome.
"Mulpha is excited by the positive planning outcome for InterContinental Sydney and is committed to delivering an iconic integrated ballroom and five-star hotel that will re-enforce Sydney's position as a global corporate, group and tourism destination," she said.
"The significant investment proposed will truly embed the hotel as Sydney's premier place to stay and with the extensive works already underway at the Circular Quay end of the city, we very much look forward to the new vibrancy and excitement being brought to Sydney."