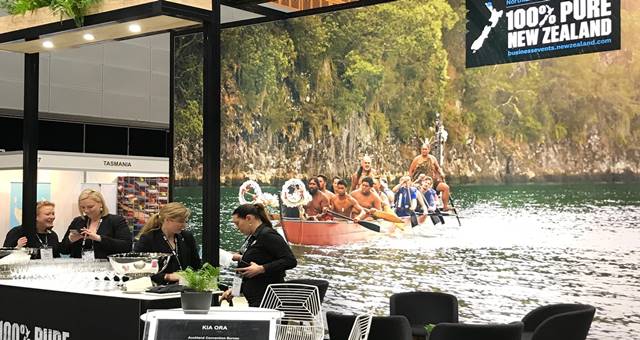 Conventions and Incentives New Zealand (CINZ) and Tourism New Zealand (TNZ) have recommitted to their ongoing partnership to enhance the marketing of New Zealand as a business events destination.
The two organisations have re-signed their Memorandum of Understanding (MOU) that confirms cooperative activity in securing business events to New Zealand.
Chief Executive of CINZ, Sue Sullivan says the strong partnership between TNZ and CINZ allows New Zealand to achieve much greater success on the world stage.
"We are ensuring the market sees us as one collective, working hand-in-hand. We come together under the 100% Pure New Zealand banner in all our marketing activities, working in partnership in the Australian market place, leveraging our relationships to maximise the opportunities for New Zealand and our members. With Tourism New Zealand we will also continue to develop our annual trade show MEETINGS, with a strong focus on buyers beyond Australia," she says.
Tourism New Zealand's Global Manager of Business Events, Lisa Gardiner says together the organisations have achieved great things in the business events sector and she is keen to see this continue.
"The business events sector holds significant potential to enrich New Zealand through economic growth and knowledge sharing. Recent data has shown continued growth in organisations choosing to host their business event in New Zealand with international arrivals for this purpose up 4.6% (73,504) in the year ending May 2018. This is a trend that looks set to continue with our projections from conferences secured over the past five years, who are yet to host their conference in New Zealand, looking strong.
"The renewal of our MOU will enable us to build on this momentum and encourage visitation to New Zealand from the lucrative business events sector. This also ensures a strong and aligned New Zealand business events industry which is essential to our continued successes at a very exciting time for the industry."
Meanwhile, registrations are now open for the 42nd Conventions and Incentives New Zealand (CINZ) Annual Conference from 30 October to 1 November 2018.
For the first time, the CINZ Conference and Annual General Meeting is being held in Auckland. Tourism New Zealand is hosting a keynote international speaker for the two-day event to be staged at Cordis Auckland.