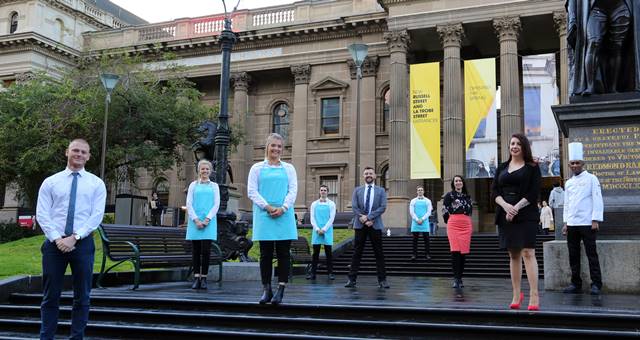 Showtime Event Group has been appointed State Library Victoria as the event partner and exclusive caterer for the next five years.
The appointment marks a milestone in the Library's Vision 2020 redevelopment – an $88.1 million project to transform the Library's buildings and services.
The ambitious project will see the Library open its first dedicated and purpose-built function space, the Isabella Fraser Room in late September.
Commenting on the landmark contract, Showtime Event Group General Manager Brad Dabbs said: "It's been a very big 2018 for Showtime Event Group, but it's something that has been planned for quite some time.
"We established a 10 year plan in 2012 to become the industries [sic] leader, and this is an important step in the journey"
"As exciting as this is, we still have a lot more to roll out in the next few years. It's a very exciting time to be part of the events industry in Melbourne."
Aligning with the Library's vision, Showtime will be looking to grow the hospitality offering in various event markets including revitalizing the current wedding offering, capitalizing on the strong connection the group has to the MICE market, greater accessibility for the local corporate and community market, and rolling out the new approach to the way delegates conference and meet.
In line with their focus on the business events market, Showtime Event Group is also a strategic partner of the Melbourne Convention Bureau (MCB).
MCB chief executive officer Karen Bolinger said: "Having worked with Showtime Event Group for more than 5 years, we were thrilled to have recently welcomed them as Strategic Partner, enabling us to put Melbourne's best foot forward to our international clients when showcasing the venue and catering options on offer by Showtime Event Group".
State Library Victoria and Showtime Event Group will be hosting the PCO Association Networking event on 10 December, welcoming over 450 business event influencers.