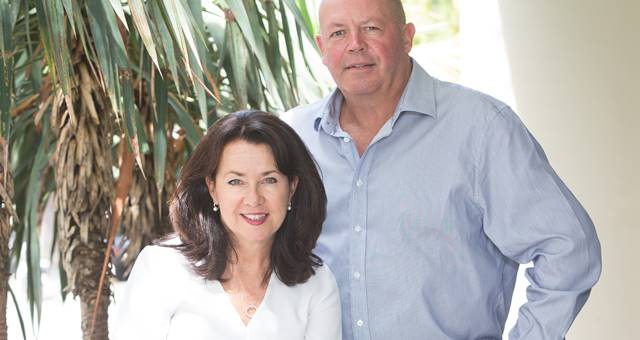 Spice sat down with Get Global co-founder Gary Bender to discuss the dedicated MICE tradeshow and what we can expect from this year's event.
Are you introducing anything new for the 2018 event?
Yes! We listened to feedback from buyers and sellers after our inaugural event and have now partnered with ICMI to deliver an educational element to the event this year.  Without leaving the exhibition floor, attendees will be able to listen to some of the brightest and most inspiring minds in business and travel today.
We are also holding a stimulating breakfast at the recently opened Sofitel Hotel, next door to the ICC Sydney. Providing exceptional speakers, a great breakfast and connecting Get Global buyers before the doors open.
What makes Get Global different from other trade events?
We really believe the format of Get Global delivers the maximum ROI for exhibitors and real business solutions for buyers.  With no set appointment times, buyers and sellers alike are able to spend the time they need to develop real relationships and receive the answers they need to make informed choices for their future MICE needs.
Why should buyers attend Get Global?
We have attracted some of the biggest, best, luxurious, most untouched and unusual products from across the globe, all grouped together in geographical zones.  Those looking make a real impact for their delegates as they engage with key decision makers, discover new locations and start negotiating at the event.
How can buyers make the most out of their time at Get Global?
As there are no set appointment times, buyers should come prepared with details of the events they have for the next 12 months and beyond.  If they have a particular location in mind, research on the brands that are attending, but also keeping an open mind to chat to new or underexposed locations.
Are there any plans to expand the tradeshow into other states?
This is definitely something we are looking into.  We do have a large group of interstate buyers who are coming from all over Australia, so opening up Get Global in another state will help more buyers interact with our exhibitors.
Did you anticipate Get Global winning the NSW Exhibition of the Year at the MEA Awards?
Definitely not. But our team worked so hard to deliver the first event and put together an amazing second year, that it was great for them to be recognised.  We are a very passionate group and winning the NSW Exhibition of the Year was a wonderful surprise.  We have our fingers crossed we are recognised again at the national MEA awards in May.
Get Global 2018 program
800-900am – GET Up and Go with Lola Berry
900am – Doors Open
1100am – GET Inspired – Speaker Showcase 1
1100-1120am – Stephen Scheeler
1120-1140am – Gus Balbontin
1140-1200pm – Stevan Premutico
1230pm – LUNCH served on the show floor
230pm – GET Inspired – Speaker Showcase 2
230-250pm – Andrew Klein
250-310pm – Mark Carter
Get Global – Where the World Meets will be held at the International Convention Centre, Sydney on Friday 20th July.