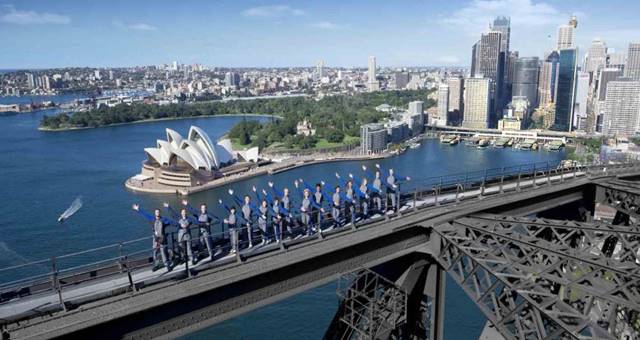 BridgeClimb Sydney's unsuccessful bid to win a new 20 year contract to operate on the Sydney Harbour Bridge has marked the end of an era.
The world-famous experience, which was pioneered and brought to government by BridgeClimb founder and chairman Paul Cave in 1998, has facilitated more than four million local and international climbers since its inception.
Cave said: "Our team has worked tirelessly to deliver the ultimate experience of Sydney. Over 1,500 team members have made a hero of the Bridge, and of every single climber and visitor since 1998.
"Every one of our past and present team can hold their heads high on what we have created together."
He also thanked the Sydney Harbour Bridge workers past and present who maintain the Sydney Harbour Bridge.
Customers booked up until 30 September will be climbing as usual. BridgeClimb will be contacting those booked after the date when more information is available.
Hammons Holdings, the operators of Scenic World in Sydney's Blue Mountains, will take over the estimated $50 million contract from 01 October.
The SpiceNews team scaled 134 metres to the summit of the Sydney Harbour Bridge with BridgeClimb recently for an afternoon as part of a 3.5 hour team-building experience. Find out why we gave the climb two thumbs up for the corporate market by clicking here.