Annaliese Battista has been appointed the new CEO of Gold Coast Tourism, replacing outgoing chief Martin Winter who has held the role for 10 years.
Commenting on the new appointment, Gold Coast Tourism Corporation Limited Board chairman Paul Donovan
"We are excited to announce today Ms Annaliese Battista will be the new CEO of GCT," said Gold Coast Tourism Corporation Limited Board chairman Paul Donovan.
"Ms Battista comes from the City of Perth where she has led the Directorate responsible for the City's Economic Development and Activation."
On Winter's departure, Mr Donovan said: "Martin Winter for 10 years has led the strategies and plans in the marketing of the city domestically and internationally.
"Ms Battista will build on the current strong position of GCT and the City of Gold Coast, through a fresh approach with innovative and creative plans. The enthusiasm and passion for the role, proven deliverables in her current role, executive leadership skills and an understanding of the drivers of our city, were key factors in the appointment of Ms Battista."
Ms Battista said she was "privileged to be appointed to take on the leadership role of Gold Coast Tourism".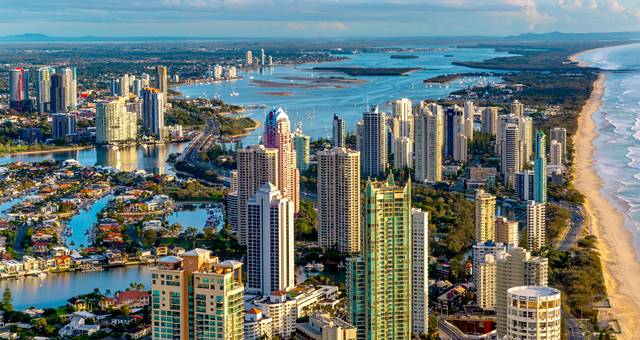 "I see the Gold Coast has the best Australia can offer for local, Australian and International visitors. Through the activation of the city, we can optimise the contribution of visitors to the economic, social and cultural return on investment. This benefits the City's businesses, residents, workers and other key stakeholders."
"Just as important to me is that I will be able to call Gold Coast my home. I had no trouble in convincing my husband, who works in marketing internationally, to relocate to the Gold Coast."
Mr Donovan said, "In the past year, GCT has improved the positioning of the Gold Coast through the We Are Destination Gold Coast branding.
"Destination Gold Coast has received wide acclaim and is proving a versatile and effective driver for the marketing and promotion of the Gold Coast as a great destination for visitors and events. Ms Battista will be able to further develop the evolution of our branding and positioning, to grow the economic impact of visitors to the Gold Coast."
The GCT Board in September 2017 commenced the process for defining our future leadership and this was accelerated in March 2018, with the resignation of Mr Martin Winter after 10 years with GCT.
Ms Battista commences the Gold Coast role on Monday, 6 August 2018.
Winter's departure date will be determined through a structured transition plan. There are several projects Mr Winter is likely to continue within an Executive role after Ms Battista commences as the CEO.