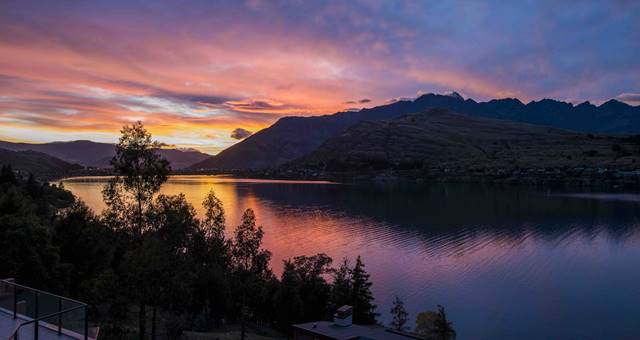 Calls for a brand new purpose-built convention centre in Queenstown have been renewed following the arrival of the 6,000 strong Amway China delegation in the tourist hotspot just last week (24 May, 2018).
The mega incentive group, which arrived in 11 waves of 600, saw 4900 delegates engage in a cruise around Milford Sound, 3,000 take a trip on the TSS Earnslaw, hundreds of scenic flights, 11 fireworks displays, over 6200 dinners served at Coronet Peak, and 730 Kawarau bungee jumps and Nevis swings.
Managing Director of HQNZ, Rob Stewart-McDonald, one of the companies that helped Amway organise the trip, said the successful completion of the programme had cemented the economic value of targeting large incentive groups, and holding them during the shoulder season.
"This incentive has generated significant business for Queenstown, and the timing of this visit during our autumn shoulder season, using existing activities and infrastructure, is proof of the value of these groups to our region."
However, Stewart-McDonald told SpiceNews that the lack of a purpose-built convention centre in the region is the missing piece of the puzzle needed to take advantage of mid-sized conference market coming in from across the Tasman.
"At the moment, Queenstown has all the infrastructure to do large incentive groups like we've done with Amway China, but the gap is that we have is that we really don't do conferences of that size, and the only reason why we can't do conferences of that size is there's no convention centre — hence the need," he said.
"Australia's going to always be one of our biggest markets, being so close and with so many direct flights, and there are so many corporate conferences coming out of Australia which are in that 300  – 700 sort of size that we miss out on at the moment."
"We know that C&I groups spend a lot more money than the average tourist and we think it's the key piece of infrastructure needed for arguably the most appealing tourist destination," he said. 
But are there plans in the pipeline to erect such a convention centre?
Destination Queenstown Chief Executive Graeme Budd said no.
"There is currently no proposed convention centre in Queenstown that has local government investment or backing. It is no longer in the long-term plan for our local authority," he told media at a press conference in Auckland yesterday (30 May, 2018). 
"This is highly disappointing for us as the Queenstown Convention Bureau, but we understand the financial commitments our council has to make on other infrastructure."
However, that doesn't mean the Convention Bureau is quite done fighting the good fight.
"Our message is very clear, that the demand and opportunity for a convention centre in Queenstown is as strong and compelling as ever and it does remain a constraint to future growth," he said. 
Budd explained he'd ideally like to see a medium-sized convention centre erected to accommodate between 800-1,000 pax for a plenary session or 700 for a sit-down dinner. He also made it clear that the proposed convention centre would not compete with Auckland's upcoming NZICC or Christchurch's Te Pae, but instead complement it.
"We are really excited about the NZICC. We see it being a fabulous opportunity for New Zealand and in Queenstown. And we are gonna benefit from that amazing facility.
"Hurry up and get it built, please. We are waiting. New Zealand is a small place and we need to work very collaboratively."
Conventions and Incentives New Zealand (CINZ) Chief Executive Sue Sullivan agreed with Budd's call for a new convention centre, telling SpiceNews: "There's such a demand for one for the destination".
"They currently have good hotel stock and more coming online in the next 24 months. The nice thing that would sit with that is a convention centre. It won't be anything that rivals Christchurch or Auckland, it will be quite different — purpose-built in the size that destination needs and flexible."