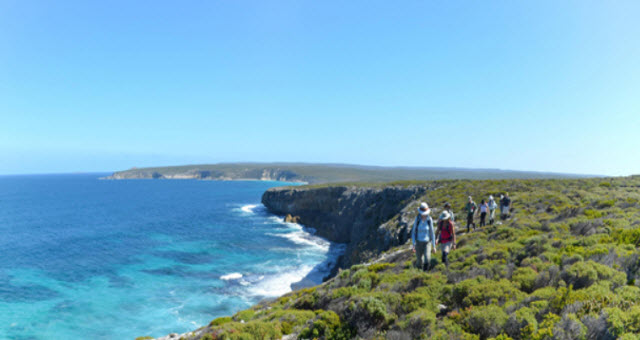 Alliance Airlines has given a resounding thumbs up to Kingscote Airport's$18 million upgrade.
In April, Alliance landed six private charter services on Kangaroo Island in a single week, including the airline's 52 seat, all business class Fokker 70 jet; the largest commercial aircraft to land at Kingscote Airport since the airport upgrade.
The Kingscote Airport's terminal building has been upgraded to provide screened and unscreened air services, and the runway has been lengthened, strengthened and sealed, along with the associated taxiway and apron.
The upgrade means that airlines operating regional jets and turbo-prop aircraft can establish direct flights to Kangaroo Island from many Australian cities.
"The upgrade of Kingscote Airport immediately opens exciting possibilities for our charter clients who can now access Kangaroo Island directly, flying from anywhere in Australia," said Lee Schofield, Alliance Airlines chief executive officer.
"Our first jet operation is a great example of what is now possible. Our client offered a private business-class chartered jet service from Hobart to Kangaroo Island and continued onwards direct to Uluru (Ayers Rock).
"We were also delighted to work with the innovative Tasting Australia team on their brand new 2018 "Tasting Australia Airlines" initiative," he said.
In partnership with Alliance Airlines, Tasting Australia introduced a new premium flight experience this year allowing guests to experience the best of South Australia's regions travelling by exclusive charter flights to Kangaroo Island, Coffin Bay and the Limestone Coast's Mayura Station.
Alliance operated three dedicated Fokker 50 turbo-prop charters to Kangaroo Island for 2018 Tasting Australia