Keio Plaza Hotel in Tokyo has upped the 'kawaii' [cute] factor with its eight Hello Kitty themed rooms.
The Kitty Town rooms are based around the concept of Hello Kitty enjoying a city break in Tokyo, shopping and visiting amusement parks with family or friends.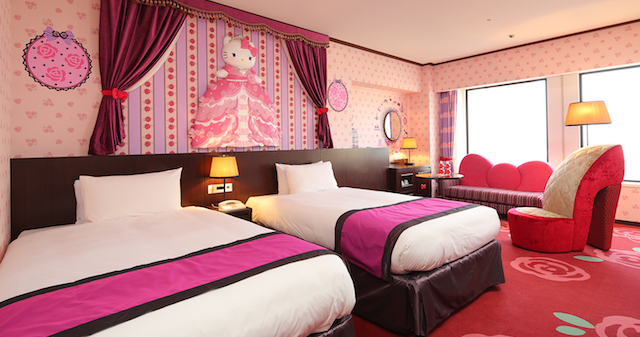 The bedroom wallpaper and carpet are covered with scenes portraying Kitty in amusement parks, department stores and hotels, while the headboard features Kitty and Mimmy in 3D.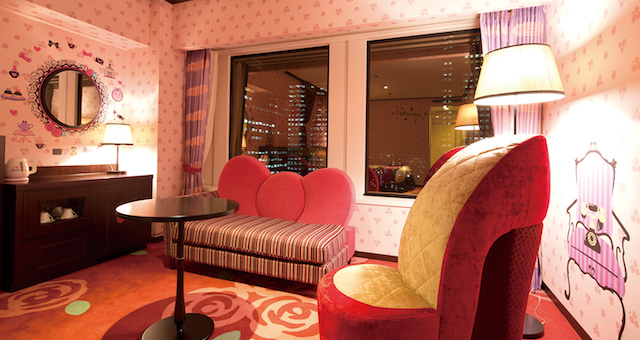 The Princess Kitty rooms are designed around the concept of a private room where Hello Kitty can relax and be treated like a princess. The idea is for guests to feel like a real celebrity as they relax and enjoy themselves with Kitty. The headboard is decorated with Kitty dressed as 'Princess Kitty', in an original design created especially for the hotel. The furniture includes chairs with 'high heels', a 'ribbon' sofa and a chest of drawers decorated with pink ribbon. The wallpaper and carpets are decorated with Hello Kitty's favorite roses.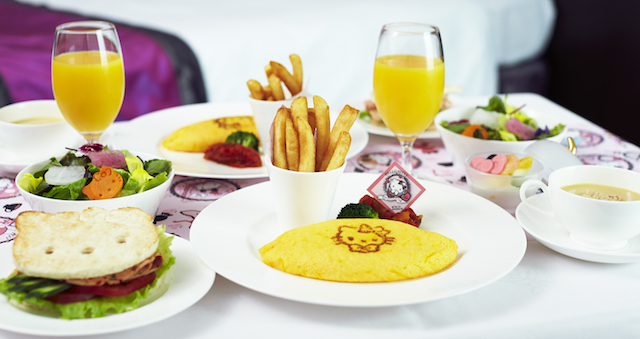 For more information about Keio Hotel or the Hello Kitty rooms, click here.