Commune creative precinct in Sydney's Waterloo is launching a new monthly community event that celebrates 'creativity, curiosity and freedom of expression'.
Commune founder Sam Ali says, "So many cool projects get sent to us every week, with many unable to launch due to high costs, few resources or council censorship.
"We wanted to provide an accessible platform to support voices we believe need to be heard. By creating a monthly event that brings together multiple mini curations within one major event, it will become an ever-evolving machine championing progressive ideas from local creators," said Ali.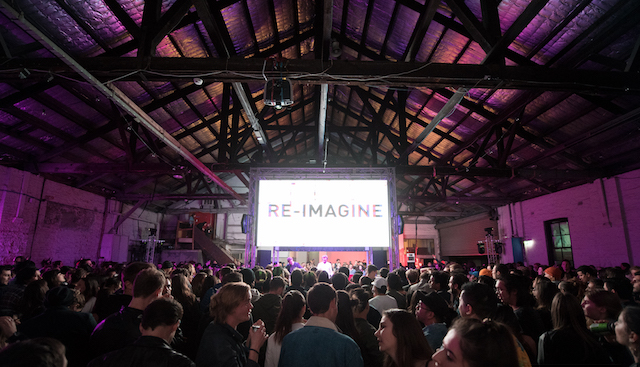 Kicking off on 25 April, there'll be a diverse program of live music, art, food, markets and collaborations. FBi Radio will present a lineup featuring audio visual pioneer Sampology (live), underdog Sydney rap-poet Kimchi Princi and electric Western Sydney rap duo Slim Set.
The Sydney Vegan Market will provide food stalls, as well as a series of 'Tent Talks' from their stallholders around ethical practices.
Local artist Jess Cochrane will exhibit a large scale art show. Her prints will be on sale on the night, with 10 per cent of all art sale profits going towards Sydney women's charity, The Rough Period.
There will be a yoga by donation class accompanied by a live DJ, along with freeform workshops to loosen you up for the dance floor.
Doors open Wednesday 25 April 5pm-10pm, with tickets just $10+bf, Our Hood is your chance to explore and celebrate new Sydney culture each month.