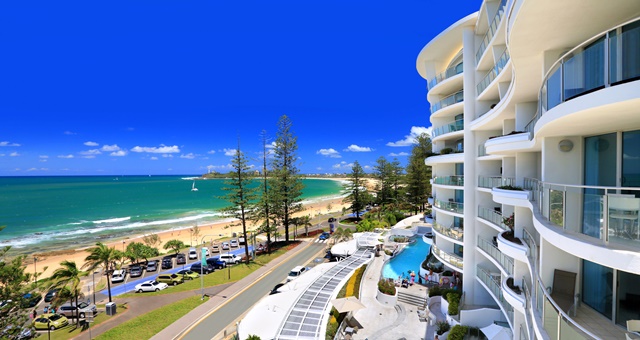 Sunshine Coast has successfully bid for the Association of Australian Convention Bureau's (AACB) annual conference, which will take place from 12-14 August 2018.
Announced today at AIME 2018, the conference will be attended by up to 120 representatives from city and regional business events destinations from around Australia and will be the first time the event has been held in the Sunshine Coast.
The conference and associated functions will be held in Mooloolaba at a variety of host venues, including Mantra Mooloolaba Beach.
Andrew Hiebl, CEO of the AACB, said: "We are excited to be working with Business Events Sunshine Coast and keen to experience their hospitality as it hosts the 29th AACB Annual Conference.
"The AACB is proud to showcase its regional members, with the Annual Conference being held in regional Australia six times over the past decade. The Conference offers a unique opportunity for competing destinations to network, share ideas and work collaboratively to grow the overall business events market within Australia."
Visit Sunshine Coast (VSC) CEO, Simon Latchford, added: "With business events estimated to be worth $40.8 million to the Sunshine Coast region, showcasing what our region can offer and collaborating with the best in the business makes good sense. While we welcome future plans for a convention centre, in the interim we have proven not to be constrained by our location and facilities to host more high yielding 'briefcase & boardies style' business events."