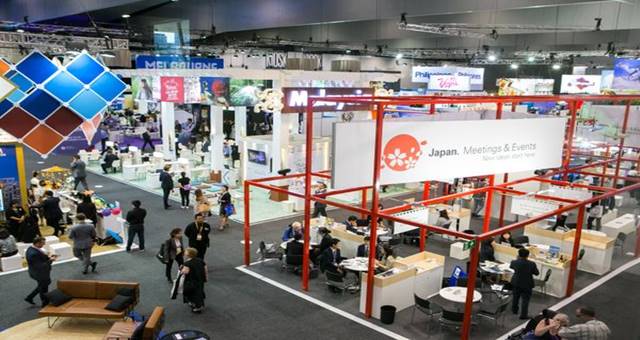 Incoming event organiser for AIME 2019, Talk2 Media & Events, has unveiled plans to shake up the trade show's longstanding hosted buyer programme, as well as increasing the education offering and networking opportunities.
In June, it was announced that TALK2 Media & Events would takeover the management of future AIME events from Reed Exhibitions after 15 years at the helm.
CEO Matt Pearce announced plans as AIME 2018 prepares to get underway tomorrow (20 February) at the Melbourne  Convention and Exhibition Centre (MCEC).
"It is clear that AIME has an important heritage that is valued by so many within the incentives, meetings and events industry, however it is evident that the industry is looking for change at AIME that better reflects the industry in 2020," Pearce said. "At the core of the event are the three pillars of commerce, education and networking, and everything we do will reflect this. The changes we are planning are designed to implement the vision we have for AIME to ensure the future longevity of the event."
Changes to the hosted buyer programme will focus on the geographic split of participants within the Asia Pacific area. Talk2 Media & Events also wants to ensure high quality buyers.
Pearce added: "The event must reflect the Asia-Pacific region, and we will be working closely with a number of intermediaries to identify and invite key players in the region to join us as part of the 2019 Hosted Buyer Programme."
Change will also be made to AIME's education offering, with plans to expand the range of content to all attendees across the Monday, Tuesday and Wednesday of the event.
Lastly, increased networking sessions will be introduced to the show floor, as well as a new event on the Tuesday evening.