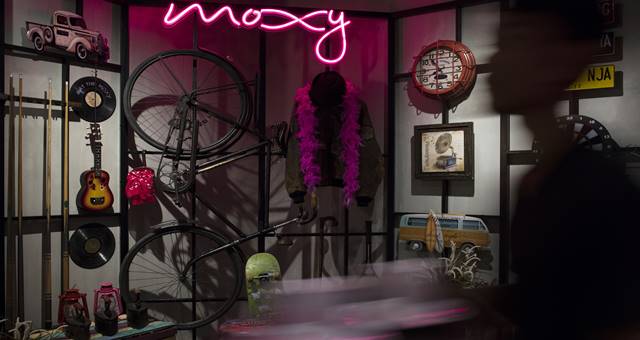 Moxy Hotels, Marriott International's edgy hotel brand, has made its debut in the Asia-pacific region with the opening of Moxy Bandung in Indonesia.
Centrally located in the prime district of Dago, the hotel's 109 bedrooms are designed to be functional, flexible and uncluttered.
The cozy spaces feature keyless entry and an open-storage concept complete with a peg wall for ultimate flexibility when unpacking, in lieu of a traditional closet.
In addition, the bedrooms are outfitted with comfortable bedding, 43" LCD flat screen televisions, complimentary Wi-Fi and abundant USB ports.
Guests can also head to the Lobby Bar for 24/7 access to Moxy's food and beverage services or enjoy the scenic view of Bandung from Moxy Sky Bar located at the rooftop.
The hotel also offers four stylish and multi-functional meeting rooms that can fit up to 200 energetic guests.
"Moxy offers the style and spirit of a boutique hotel at a surprisingly affordable price, in the emerging and vibrant city of Bandung" said Mike Fulkerson, Vice President, Brand & Marketing Asia Pacific, Marriott International.
"Marriott's debut of the Moxy brand in Asia Pacific will provide an exciting alternative to fun hunting guests whether for work or play providing."