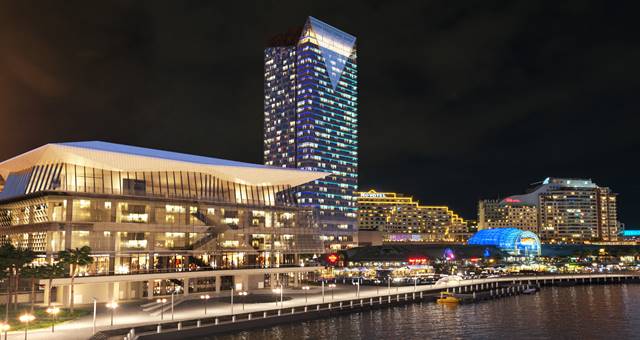 To launch Sydney's first new international 5-star hotel this millennium, owner and philanthropist, Dr Jerry Schwartz, decided something very different and special was required. So instead of a massive party he decided that the best way to put the launch of the Sofitel Sydney Darling Harbour in the spotlight was by giving away all 28 floors of the hotel to 28 charities for a special pre-opening charity event.
The special launch event on 3 October 2017 (the hotel opens to the public on 6 October) will hopefully raise up to $1 million for the 28 charities, which include many medical and children related charities, as well as Dr Schwartz's own Schwartz Foundation.
Dr Schwartz, who is still a practising doctor, is calling on people to support a special raffle that will offer 15 rooms for the night – including a special hospitality event and breakfast the following morning – with all monies raised going towards Stem Cell Research.
Raffle details and tickets are available via www.charity.sofiteldarlingharbour.com.au or people can text the word 'charity' to 0408 148 729, and they will receive a link to the Raffle Mobile site.
Dr Schwartz says this is a genuinely exciting "first in a millennium" opportunity to experience Sydney's first new international luxury hotel since the Sydney Olympics. The raffle will be limited to 1,000 tickets and drawn on Tuesday, 12 September 2017 at 12:00 noon
Dr Jerry Schwartz said: "It's a great prize for a great cause. Along with Accor's Simon McGrath, we thought that it was fitting to mark the opening by giving back to Sydney through giving all 28 floors of the hotel to 28 charities to raise as much funds as possible.
"Everyone likes a 'first', and it will be really very special for someone to have the chance of being the first to sleep in this brand-new luxury hotel and give to charity – it's a great combination," Dr Schwartz said.
Dr Schwartz is seeking as much support as possible for the Schwartz Foundation's Stem Cell Research, and for all the other charities involved in the Charity Launch.