Sydney socialites and party goers gathered together in spectacular Studio 54 extravagance at Trackdown Studios, Entertainment Quarter for a top secret private celebration for the 50th Birthday of a high profile Sydney-sider.
The events management team at Sydney Party Planner worked tirelessly to ensure every aspect of the set up exuded the 'WOW' factor. From rigging and draping to decoration and cocktails, every component perfectly matched the client's vision of recreating the infamous 70s nightclub.
With a red carpet entrance, spectacular light projections, Andy Warhol-style customised artworks, a two metre high DJ Booth, retro furniture and Veuve on tap, guests were in awe as they immersed themselves in the theme and indulged in delicious canapes designed by Katering.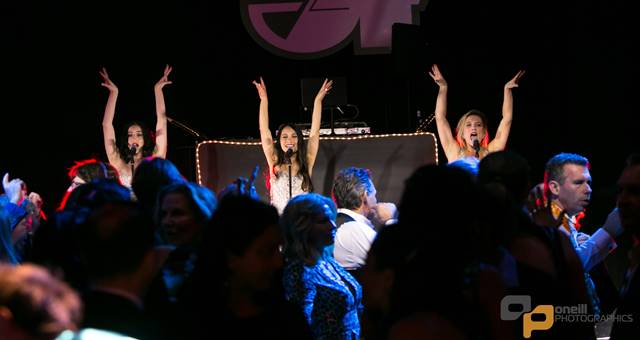 Towers of moving light and projections from Scene Change, combined with performances from Rollergirls, the Rogue Dolls GoGo Dancers and Lara Love's Champagne Glass Burlesque performance perfectly set the scene as guests entered the room.
SMA Productions were enlisted to create the event's show stopping moments which featured several vignettes of SMA's award winning entertainment.
From a recreation of the infamous 1970's music video of Brian Ferry and Jerry Hall's 'Let's Stick Together', to The Diamonds high energy disco set, and the stunning 'Miss Bird Sings' who delivered the ultimate surprise soaring high over the dance floor as guests boogied below to her knockout performance of 70's hits.
Through the power of industry collaboration this spectacular event certainly created the 'Wow factor' with its roller coaster ride of non-stop entertainment and styling, ensuring the client's Studio 54 vision was brought to life.