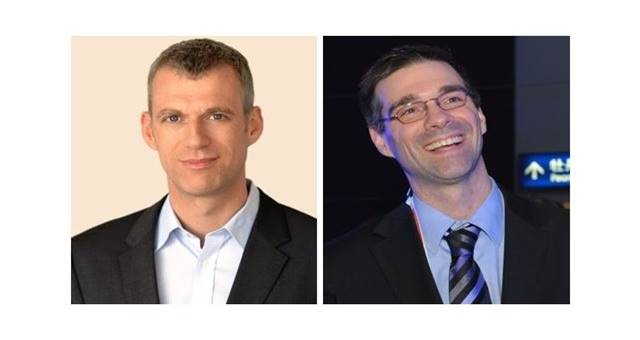 The Exhibition and Event Association of Australasia (EEAA) is set to welcome the exhibition and event industry's peak global body to Australia next month.
The Global Association of the Exhibition Industry (UFI) CEO and Managing Director, Kai Hattendorf, and UFI Regional Manager for Asia/Pacific, Mark Cochrane, will be in Sydney on 18 and 19 September for a series of talks with industry and government.
It is Hattendorf's first visit to Australia since joining UFI in late 2015 and seven years since the global association has visited this part of the world.
The EEAA will manage Mr Hattendorf and Mr Cochrane's business program over the two days, which will include an Industry Reception, meetings with government, a Young Stars & Leaders Table, and a Gold and Platinum Partner Political Insiders Round-table.
EEAA Chief Executive, Joyce DiMascio, said the Association was honoured to welcome two of the industry's most respected global figures and looked forward to the opportunity to strengthen UFI's ties with the Australasian business event community through this visit.
"Asia-Pacific is home to one of UFI's three global offices and an important part of its network," Ms DiMascio said.
"In the context of the current changes and challenges faced by our industry, this visit is very timely. It is our privilege to welcome Mr Hattendorf and Mr Cochrane to our country and to facilitate their engagement with our industry.
"Kai Hattendorf is a new breed of association CEO driving many changes in UFI and this visit to Australia is an example of his willingness to engage with the EEAA and UFI Members in this part of the world to explore new ideas and opportunities.
"He is highly experienced with a worldview of the business events sector. These views are informed by his work at UFI and also from working in places such as Messe Frankfurt – a major international venue and industry player, responsible for organising events in around 50 countries each year.
"Mr Hattendorf is a true champion of business events. Meetings with government, business and industry leaders will be a large part of his visit and an important boost to our own advocacy efforts."
Mr Hattendorf will also deliver a 'State of the Industry' address to industry members and take part in the EEAA's annual 'political insiders' event for its Gold and Platinum Members.
"This is a historic and unmissable opportunity to hear from these global leaders about trends, opportunities and challenges, how our region fits into the UFI's global agenda and what Australia needs to do to stay competitive," Ms DiMascio said.
Meanwhile, EEEAA is broadening the opportunities to recognise the high achievers and unsung heroes of the business events industry with the introduction of four new awards to its prestigious Awards for Excellence program this year.
The new awards recognise the changing profile of the industry and the importance of technology on the delivery of successful events. They are also out to uncover those who fly under the radar, but whose contributions have a profound impact on the industry.
More information here.
EVENT DETAILS
EEAA GOLD AND PLATINUM PARTNER POLITICAL INSIDERS ROUND-TABLE
Annual 'insiders' conversation between political and business leaders on the state of politics and business in Australia. The event honours the Association's Gold and Platinum members.
Date: Tuesday, 19 September 2017
Time: 12.00pm – 2.45pm
Venue: Darling Harbour, TBC
INDUSTRY RECEPTION AND "STATE OF THE INDUSTRY" ADDRESS BY KAI HATTENDORF
CEO and MD of the world's leading association for the exhibition industry will discuss global trends, opportunities and challenges, and what Australia needs to do to stay competitive. He will be joined by a panel of leaders in the business events sector.
Date: Tuesday, 19 September 2017
Time: 6.00pm – 8.30pm
Venue: ICC Sydney